Posta loses bid to retain suit land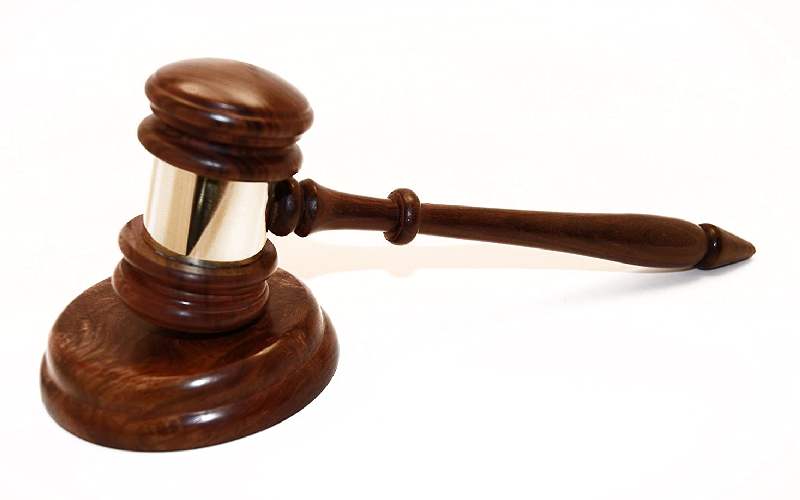 Nakuru Lands Court
has ordered the Postal Corporation of Kenya (PCK) to surrender a five-acre piece of land to a private developer.
Justice John Mutungi directed PCK to unconditionally discharge the charge of land title deed No Nakuru/ Ol'ongai/Phase 11/244 it acquired on February 1, 2000.
The judge ruled that Francis Njuguna and his wife Esther Kabugi were the legal owners of the land located in Rongai.
"A declaration is hereby issued that land parcel Nakuru/Ol'ongai phase II/244 belongs to Francis Njuguna (deceased) and his wife Esther Kabugi," ruled Mutungi.
He directed the Land Registrar Nakuru to cancel the registration of Martha Chebet, PCK employee, as the owner of the suit property and to revert ownership to Njuguna.
The judge ruled that the land registered under Posta was illegally acquired from Njuguna.
The court declared that Chebet never proved that she purchased the land from the deceased to cause the transfer of ownership to her.
Mutungi noted that although Njuguna entered into an agreement to sell the land to Chebet for Sh600,000 on March 3, 1999, before he died, the land was only to be transferred upon full payment. However, court records showed that PCK took possession of the land.
He said the defendant (Chebet on behalf of PCK) manufactured a sale agreement of Sh1,000,000 and claimed that it was executed by the deceased.
"The format and the font of the page of the sale agreement signed by the deceased is very different from the page of the agreement of Sh1,000,000 attached to it. If indeed the two agreements were made at the same time, there would have been no such variations," said Mutungi.
The judge noted that the defendant took possession of the land before the payment was effected, which contravened the agreement.
In the agreement, the land which has a three-bedroom house was to be surrendered to the defendant once the Sh600,000 was paid.
However, the court noted that by the time PCK took possession of the land, the defendant had already been registered as the owner of the suit property.
"There was no evidence that the plaintiff was paid the purchase price and consequently there was lack of consideration for the contract. The lack of consideration vitiated the contract and the same was rendered null and void," Mutungi ruled.
The judge awarded the cost to the plaintiff.