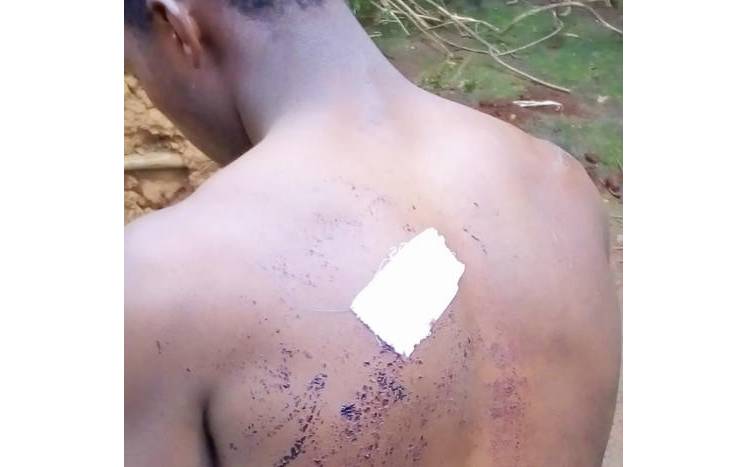 On August 21, residents of Lundi village in Mwingi East were left in shock after two boys died in a botched circumcision conducted by a 70-year-old circumciser.
Aged five and seven, the two siblings were among 12 boys who had been taken to the woman circumciser's homestead to undergo the right of passage.
They started bleeding excessively after the cut, but their parents refused to take them to the hospital because they belong to the Kavonokia sect whose members do not believe in modern medicine.
Read More
The boys bled to death in a secret house as their parents and other sect members prayed for their recovery.
Theirs is the latest case of circumcision ending up either in injury or death.
In many communities in Kenya, male circumcision (female circumcision is outlawed) is regarded as an important right of passage from boyhood to adulthood.
Unfortunately, it sometimes transitions boys and men to the world of the dead.
Every year, the highly regarded custom causes deaths and serious injuries mainly among initiates and caregivers.
Such cases have been witnessed in several counties, including Nakuru, Murang'a, Baringo and Vihiga.
A review of media reports carried out by this writer showed that between 2016 and August 2020, 11 boys and young men died from circumcision-related injuries.
Another 25 were injured in botched circumcision and tens others injured in physical confrontations during the ceremonies.
The actual number is of course much higher as many cases are never reported.
Take the case of James Mwaura, 20, for instance. Mr Mwaura, a resident of Tombo village in Molo, Nakuru County, escaped death by a whisker last weekend when he visited the home of an initiate.
He is nursing two deep stab wounds on his back after a group of youth attacked him and his friends outside the home where the ceremony was taking place in Tayari village.
"We found a group of youth waiting for us outside the compound. My friends escaped, leaving me behind. The assailants stabbed me near the shoulder and on my lower back near the spine," said Mwaura.
Later, he learnt that the attack was because he had been circumcised in hospital as opposed to going through the rigours of traditional circumcision.
"Those circumcised the traditional way and those who go through the rite in hospitals or through churches never see eye to eye. The weekend incident was as a result of the rivalry," said Patrick Ngige, a local youth.
At times, circumcision-related deaths or injuries are caused by people demanding food from initiates.
For instance, in November 2019, 23-year-old Derick Kimani nearly lost his hand after being slashed with a machete by disorderly youth who were demanding food at almost midnight at the home of an initiate.
"My brother who was the caregiver for the initiate asked me to kick them out. One of the youth whipped out a machete and nearly cut my hand at the wrist," said Mr Kimani. He was admitted to Molo Hospital for three weeks for the injuries.
In the same month, 15-year-old Juliano Kanyonyo from Kandara in Murang'a County died following a beating by men who demanded a cock as a gift to welcome him into manhood.
Beth Nyambura, Kanyonyo's mother, said postmortem results indicated that his son had a blood clot in the brain, leading to his death. Six people were arrested in connection with the incident.
"Some men had come to counsel and welcome him into adulthood. They beat him up after he gave them a cockerel instead of a mature cock and cigarettes as has been the trend here. We learnt of his death after he failed to wake up for breakfast the next morning," said Ms Nyambura.
At the same time, a group of 11 initiates from the neighbouring Kahuro sub-county were forced to undergo a "repeat circumcision" at the Murang'a General Hospital after their wounds failed to heal.
The county government later formed a committee to probe the incident after it was reported the boys had undergone the cut at a private clinic and taken to Wanjengi ACK church for healing and counselling programme.
In another incident, 17-year-old Isaac Kariuki of Chandera village in Molo was killed in November 2017 during a circumcision ceremony just before he sat his Kenya Certificate of Secondary Education exams.
Kevin Kimani, Kariuki's cousin, who was present during the incident said food and drugs were to blame for his death.
"We had just finished eating at the initiation ceremony of our two friends. Some youth ordered the caregiver to get them more food but there was none. They then forced the initiates to smoke bhang and we resisted," said Kimani.
It was then that David Njoroge, the caregiver, killed Kariuki by stabbing him on the back with a kitchen knife. He was later arrested.
Kikuyu Council Of Elders chairman Ndung'u Gaithuma says parents are to blame for most of the incidents because they entrust their children to "inexperienced youth" instead of elders.
"We suspended all circumcision ceremonies as a council of elders. It is unfortunate that parents hand over their children to youths of almost the same age... They should be placed in the hands of respectable elders," said Mr Gaithuma.