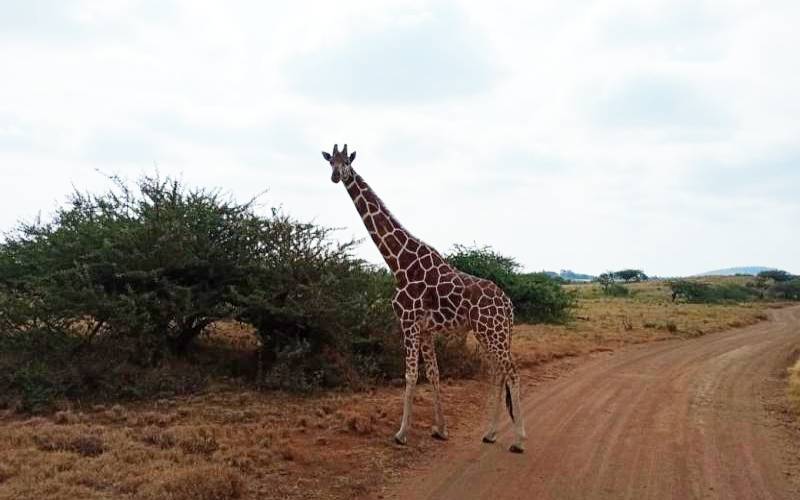 West Pokot residents are seeking to be involved in the management of a local wildlife conservancy.
Speaking at a meeting in Songok, locals led by chief Joseph Korkimul said the community should be involved in the running of Pellow conservancy, including making changes to the committee.
Pellow is under the Northern Rangeland Trust (NRT).
The residents also want NRT to consider them whenever there are job opportunities.
"We have not been having issues with NRT but what provoked the community is when it decided not to involve locals. No jobs were offered to locals, and they failed to change board members," he said.
Read More
Korkimul added: "The community wanted the conservancy committee reorganised. Bursaries were reduced and they no longer employ locals. We wonder what changed despite the project commencing smoothly."
An elder, Mariakapel Kiwapi, demanded transparency in the management of the conservancy and issuance of scholarships to students.
John Lodinyo, a local professional, called on NRT to address the grievances of the community.
"NRT should listen to the locals. They need employment and other benefits. We also warn that politicians should stop interfering with the project," he said.
Alice Kales, a women rights activist, called for caution saying women stand to lose in the event the project faces teething challenges.
"Our land has minerals. If we're told to leave, where will we go? We want them to build offices here so that we have a level ground to negotiate," she said.
Pellow Conservancy manager Silahs Plimo, while responding to the concerns, said the community has never met to change the board members.
"NRT asked them to wait until November for new board members to be elected, but they didn't listen to us. The board has been in place for six years. They deserve respect," Plimo said.
He said every student could not get a bursary and priority was given to needy ones. "We employed those who qualified. We can't employ everyone," he said.
Plimo said NRT only did resources mapping in their area and has no intention of grabbing land from the community. "We were establishing where schools are located. We have a clear memorandum of understanding with the county government on conservation and collaboration on projects," he said.