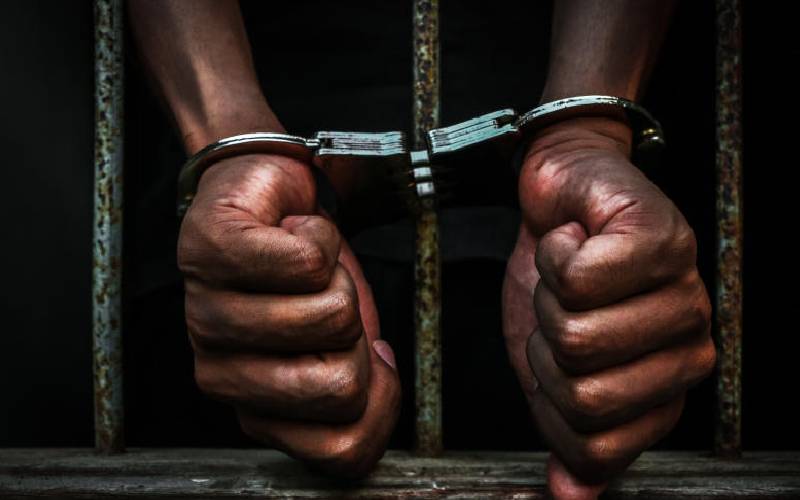 Police in Gitare, Gilgil have been criticised for arresting a minor who had gone to a report a defilement case.
The 15-year-old girl was sexually abused by suspects well known locally.
Police accused the Standard Eight pupil of stealing a phone of one of the suspects.
Jane Wambui, a local leader, said the minor was first defiled a month ago and the suspect was released following an out of court settlement. The matter was reported at Gitare police post and booked under OB Number 5/25/7/2020.
Wambui added that another man took advantage of the family's humble background to defile the minor again last week and the issue was reported to the police post.
Intimidating
"The suspect was arrested and later released under unclear circumstances and the police arrested the girl accusing her of stealing," she said.
Sakina Mohammed from Lifebloom International, a community based organisation that assists victims of sexual abuse, said they raised the issue with senior police officers.
She accused some officers of intimidating the family to withdraw the case.
"The minor says the suspect abused her on two occasions, and there is medical evidence to back this, but police have now turned her into a suspect from being a complainant," she said.
A senior police officer denied the allegations and said they were investigating two different cases.
"The minor claims she was defiled while the accused alleges that the girl stole his mobile phone, which we have since recovered," said the officer who declined to be named.
And in Naivasha, police have arrested a suspect in connection with the rape and murder of a flower farm worker two weeks ago.
The suspect who repairs phones was arrested in Naivasha town and the victim's phone recovered.
Contradicting statements
Naivasha CID boss Adan Ali said the suspect claimed to have bought the phone from another man whose whereabouts remained unknown.
"The suspect is giving contradicting statements over this phone that belongs to the deceased and we shall charge him with robbery with violence as we investigate the case further," he said.