Lenku unveils new allotment letters to stop land fraud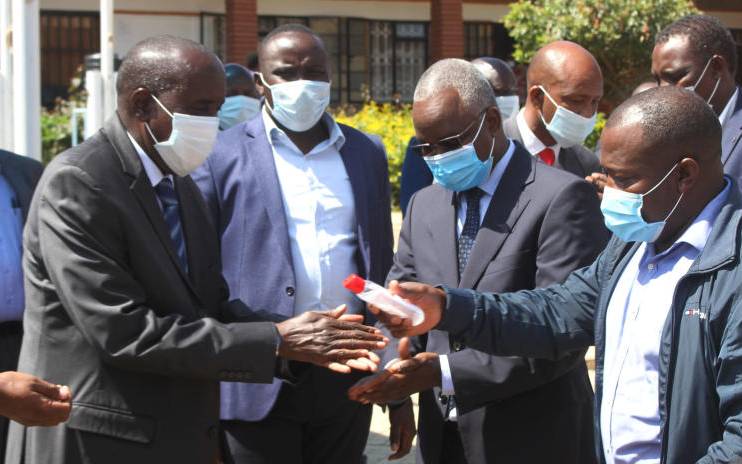 The county government of Kajiado has launched a new generation allotment letter in a move aimed at curbing double allocation of plots in the region.
More than 12,000 plot owners have acquired the new and authenticated documents in the second phase of cleaning up the mess in Kajiado's land sector.
The new generation of allotment letters have eight security features. Their validation process that began last year was concluded last month.
Tears of joy
Yesterday, governor Joseph ole Lenku and the Speaker of the County Assembly Johnson Osoi launched the issuance of the new generation land documents in a ceremony that saw some families shed tears of joy for having their plot disputes sorted by the county's land registry.
Some of the towns whose letters are now authenticated are Emali, Oloitokitok, Namanga, Isinya, Sultan Hamud, Kisaju, Oltepesi, Kimuka, Nkoile, Olootikosh and Enoomatasian.
Governor Lenku said the validation process was a milestone and landowners can now use their prime plots for economic activities.
"We are determined to give our investors documents that can allow development to happen,' said the governor.
He added that several banks in the county had accepted the security standards of the new land documents and were willing to incorporate them in offering loans and other credit services to owners.
"We are determined to clean up our land sector which has been muddied by unscrupulous cartels. Our documents are now digitalised and we are very keen on protecting genuine property. We want to have a break from all the agony that has bedevilled the land sector," said Lenku.
Mr Osoi said the County Assembly had noted the reforms being undertaken by the land department and said all MCAs were supportive of the ongoing transformation of the sector.
Personal account
He gave a personal account of how he lost several plots in Kajiado town before he gave up the fight after four people produced different documents for the land.
Lands Executive Hamilton Parseina said his department had a functional Alternative Dispute Resolution Committee that was composed of county officials, the National Land Commission and the Judiciary.
"We have been resolving land issues through this committee to reduce the agony of long court process," said Mr Parseina.