Murder-suicide: Nakuru jilted lover strangles woman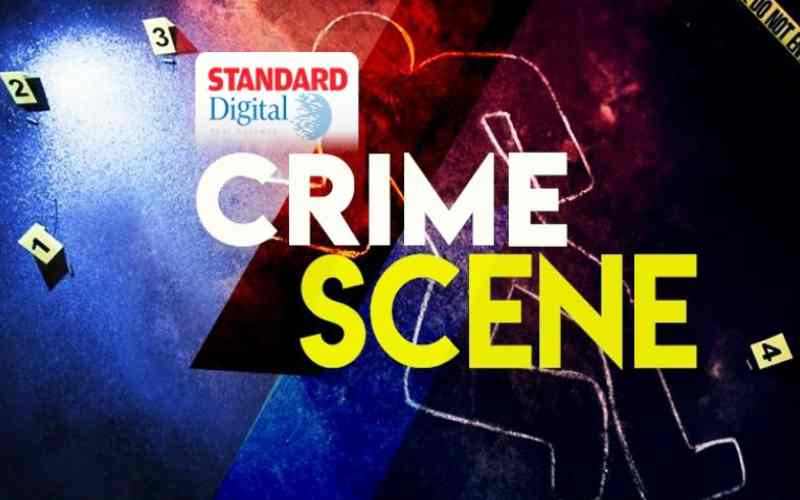 A man in Nakuru is said to have killed his girlfriend and proceeded to commit suicide late Friday night.
Identified only as Njuguna, the man is said to have sought after the woman identified only as Wangari, who turned him down.
Wangari's body was found in a maize plantation later. Witnesses say she had been strangled with a belt.
The man is said to have visited the woman's home but the visit turned ugly.
The man's body was found a few metres from Wangari's.
The bodies were ferried to Egerton University Funeral home as officers from Naishi police station launch investigations.
Cases of gender violence have been on a steady increase since the onset of the pandemic.
Further, between March and June, more than 5,000 rape cases were reported, with 95 per cent of the victims being women.
Health CAS Dr Mercy Mwangangi said the restrictions imposed by the government have little to do with the surge in violence cases.
The pandemic has also peeled back the mask on mental health issues, with the World Health Organisation urging countries to set up robust measures to help citizens deal with the effects of the pandemic on mental health status.
Early last month, a man suspected to have killed his ex-lover was placed in police custody after the woman's body was found in a maize plantation in Solai, Nakuru County.
Martha Muthoni, 35, a businesswoman, left her home in the company of the man, hours before her body was found.
The body was found at 11pm on Friday after hours of searching with the assistance of police.
The suspect is said to have lured Muthoni by promising to help her get farm inputs, and they travelled more than 30km from her home in Bahati to the scene of crime in Solai, Rongai Sub-County.
Muthoni was living in a rented house with another man.
According to residents, she had fallen out with her former lover at the beginning of this year. He then relocated to Njoro, about 60km away.
The police said Muthoni had a stab wound, which might have led to her death.