Agency to promote natural donkey breeding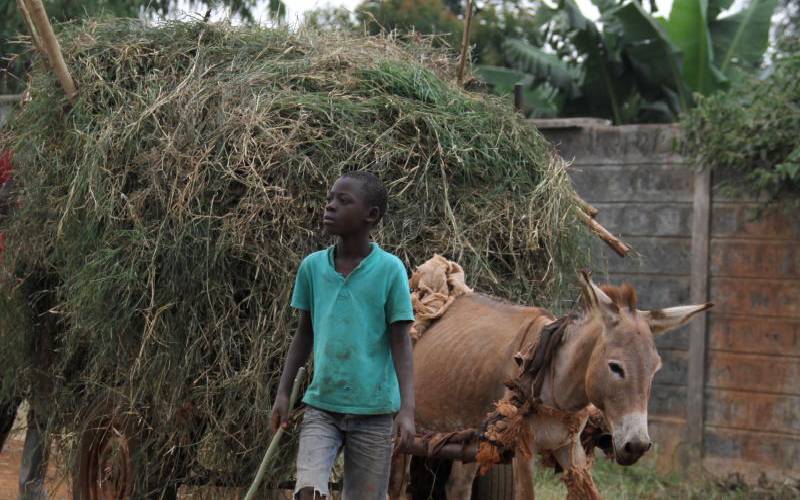 Kenya Agricultural Livestock and Research Organisation (Kalro) is developing a scheme to promote donkeys' natural breeding.
This follows the failure of assisted reproductive technologies.
"Assisted reproductive technologies in donkeys have not worked and the initiative is exploring ways of breeding donkeys through natural methods in a more structured way. Donkeys are hard breeders and prone to abortion. Their gestation period takes longer than a year," said Dr Samuel Mbuku of Kalro.
Kalro will implement the programme in partnership with Brooke East Africa.
Mbuku said dwindling populations and rising demand for donkey skins call for an urgent need to breed donkeys.
The pilot project will first be rolled out in Nakuru and Turkana counties.
"We first started the initiative by assessing the status of donkeys in the country, looking at the populations, the off-take rates, and other aspects such as theft. We also explored the challenges of breeding donkeys, which are poor breeders. We are currently developing structures to aid community-based breeding schemes," Mbuku said.
In the programme, communities that have donkeys will be identified and farmers trained on how to manage their free-range donkeys so they can breed naturally.