Floods kill one, destroy homes in Baringo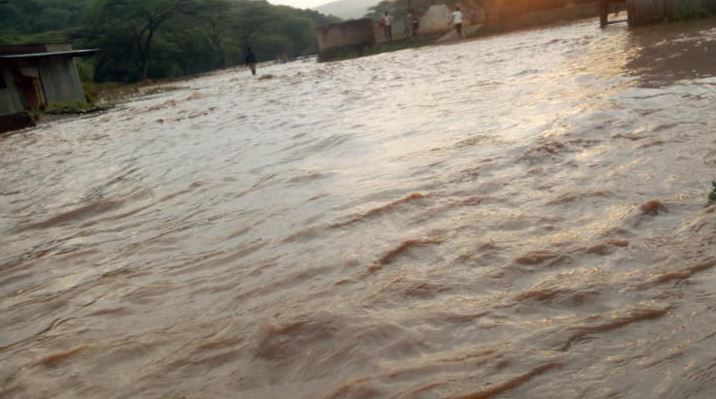 One person died and property destroyed as flash floods swept through Tangulbei village (above) in Tiaty Baringo County.
Confirming the incident area Deputy County Commissioner Sylvester Munyasia said over ten semi-permanent houses, business premises and other structures were destroyed on Saturday.
"The area is still flooded, we lost one person and ten semi-permanent structures washed away," said Munyasia.
For two days, the area has experienced heavy rains that have forced River Tangulbei to break its banks, spilling the raging waters to the Tangulbei trading center which was partly submerged.
A major road leading to Tangulbei town cut off as the bridge connecting the area with Marigat town was swept away.
"A bridge connecting Tangulbei and Marigat was destoyed making it hard to access the area," he added.
The administrator said some 50 families have been displaced and were in need of urgent humanitarian assistance.
Mark Karani, a local resident, said the situation was terrible and they have never witnessed such an incident in the area before.
Karani said the floods started on Friday night after heavy rains but some lucky residents fled their homes before the storm waters begun sweeping through the village.
"We are just appealing for food and temporal shelter. We have been left with nothing. I call on the county government to move with speed and rescue us from the crisis we are in," said Karani.
Baringo Governor Stanley Kiptis said the county government was mobilising funds to assist the affected.
Kiptis said those living in affected areas should move out to avert any fatalities.
"The County Government is mobilizing resources to assist those affected by the floods. I however call on those living in the affected areas to move to higher grounds to avert any fatalities, said Kiptis.