Student accused of killing 2-year-old says baby 'was the devil'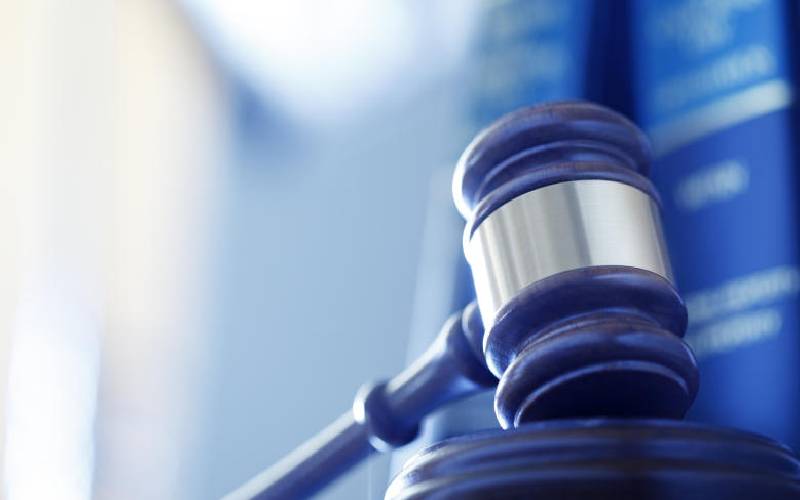 A catering student charged with the murder of her nephew is seeking a plea bargain agreement before the Nakuru High Court.
Jane Mugure, 24, a second-year student, is accused of beating to death Gift Kimani, her two-year-old nephew.
Mugure was on August 5, 2018 apprehended for the murder of the infant.
She is accused of hitting the infant repeatedly with a piece of firewood until he fell down unconsciously on August 4, 2018 at Piave Village in Njoro sub-county in Nakuru County.
Once she was apprehended, Mugure before pleading to the charges, admitted to the High Court that she committed the offence.
She told court that she beat her nephew thinking he was a devil. She said she repeatedly hit the baby with the stick, while condemning the evil spirit that had allegedly possessed him.
The baby was declared dead on arrival at a local hospital.
Convinced that Mugure was not in her right mind, the court ordered that a mental assessment be conducted, which showed she was unfit to stand trial.
"She has a psychotic disorder and her thoughts and speech have a big problem," read the report.
On October 15, 2018, she was admitted at Mathari National Hospital, where she has been receiving treatment.
She was last year declared fit to stand trial. "In my opinion, the accused is capable of defending herself in the case," said Dr Syengo Mutisya, in a letter dated January 22, 2019.
Though her lawyer Imbwaga Mukhogosi, Mugure now wants a plea deal agreement for her to admit to the murder charges.
The case will be mentioned on August 4, 2020 for further direction.