You risk a year in jail for grazing on escarpment
RIFT VALLEY
By Fred Kibor | Jul 1st 2020 | 2 min read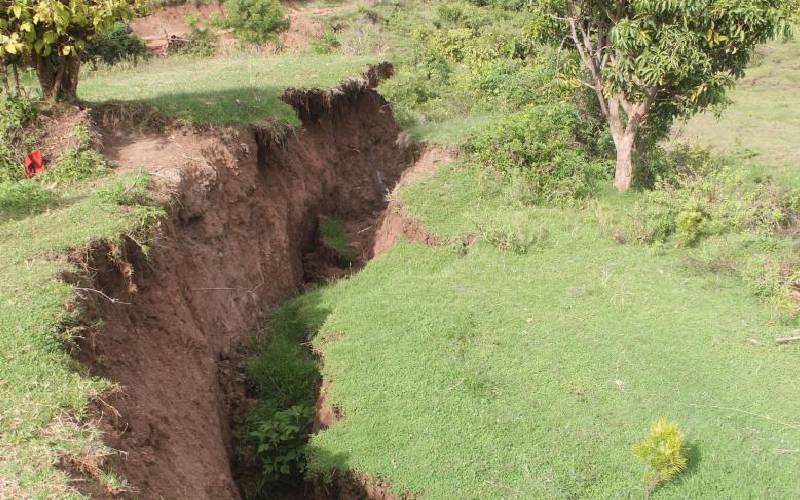 It will now be punishable to live, till, rear livestock or light fire on the Elgeyo escarpment after the county administration enacted a law that proscribes interfering with the fragile environment.
The Elgeyo Marakwet County Sustainable Forestry and Tree Growing Act, 2020 proscribes any form of crop farming, livestock keeping or settlement on the escarpment and any person who violates the provision commits an offence.
An individual contravening the above upon conviction shall be liable to an imprisonment of 12 months, or a fine not exceeding Sh500,000, or community service not exceeding 2,000 man-hours on sustainable forestry and tree growing activities.
The county said the law is meant to stem perennial and deadly landslides on the Elgeyo escarpment that has left more than 200 dead in the past decade displacing thousands of others.
"The mapping and demarcation of all that part of the escarpment area defined as being between the upper and lower Spencer lines. There shall be resettlement of any households, farming or livestock keeping activities, other than beekeeping, within this area," reads the Act.
'Spencer Line' was coined after colonial administrator William Spencer demarcated a boundary on the escarpment beyond which no human activity was allowed during the colonial times.
Encroachments beyond the 'Spencer Line' have led to wanton destruction of the delicate ecosystem and catastrophic landslides.
Elgeyo Marakwet records from the county disaster department indicate that more than 50,000 households live on the escarpment, with 4,000 families inhabiting high-risk zones that have fault lines which experience landslides perennially.
But the Act now wants the conversion of that area into a county forest, including mandatory reforestation with indigenous tree species.
Use of fires as tools of cultivation on private and community land has been prohibited.