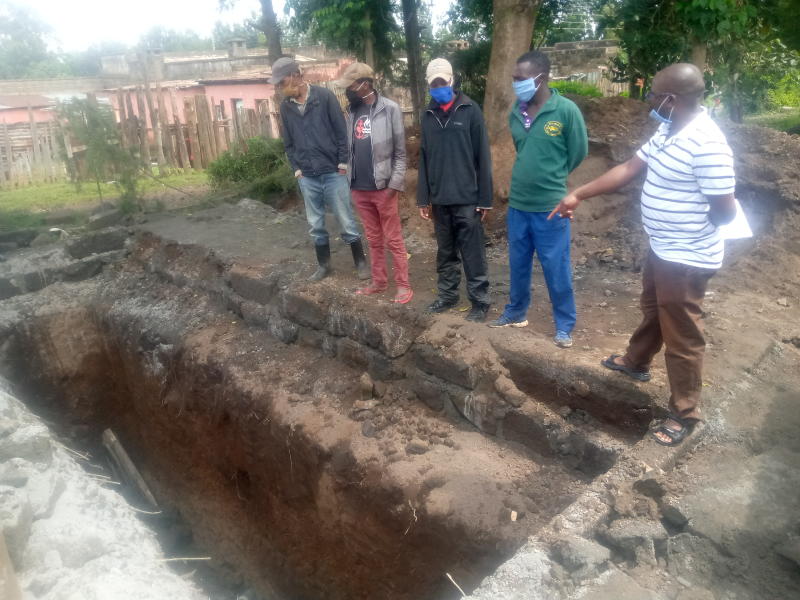 A contractor tasked with the construction of a Sh1.5 million toilet at Kabatini Ward administration offices in Nakuru has been on spot after the structure collapsed days to completion.
Five workers who were to report at the site counted themselves lucky after the toilet caved in minutes before their arrival on Thursday morning.
According to area ward representative Peter Macharia, the contractor started the construction three days ago and was about to complete it.
"The contractor hurriedly undertook the project and did a shoddy job. Within three days the toilet was almost complete. He disregarded time to allow for the structure to dry. At that speed they would have completed today," said Macharia.
Read More
What had been left on the ground on Thursday morning was the roofing only while the rest of the structure had sunk into the over thirty feet deep pit.
While condemning the contractor for poor workmanship, Macharia said it was by luck that the toilet sunk before it had been put to use.
"The contractor not only placed the lives of his workers at risk but also that of the public who would have lost their lives or suffered injuries while using it," said Macharia.
He called on the county government to ensure proper vetting of contractors adding that the one in question should be taken to task in ensuring public funds are not lost in the project.
Attempts to reach the contractor for comment were not successful.