Cremation of Jan Mutai leaves village in shock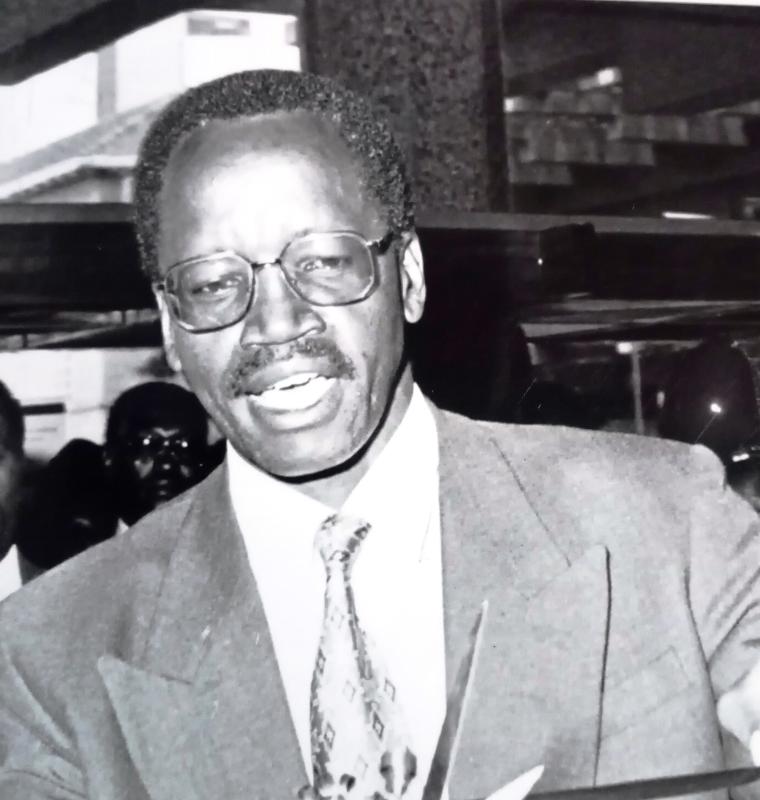 When his younger sister Chelagat Mutai chose to venture into the political world, Januarius Kipleting Mutai was fixated on pursuing the career that saw him become a successful engineer.
The mention of Chelagat conjures memories of a shrewd politician who became Kalenjin's first elected female MP at 25, after her graduation from the University of Nairobi in 1974.
Januarius, or Jan Mutai as he was popularly known, had graduated two years earlier from the same university with a degree in Mechanical Engineering. Jan was born in 1947 and Chelagat in 1949. The latter was more vocal.
The siblings from Terige village of Lessos in Nandi County are known as a brilliant and steadfast son and daughter of the community who apart from being trailblazers.
Chelagat died in 2013 and was always described as a heroine in the second liberation struggle who pushed for land rights and democratic space in the society
Jan, who passed on last week, was cremated in a private ceremony in Nairobi yesterday. His family said that Jan's will for cremation was unanimously granted, although some members and residents of Nandi wished he was interred at his Lessos home for them to honour him for his immense contribution in education, agriculture and environmental conservation across the country.
Jan, who was appointed by former President Daniel Moi as Kenya Posts and Telecommunications Corporation (KPTC) managing director in 1995, died from metastatic cancer on the night of May 30.
His funeral service was held on Thursday at St Paul's Chapel Catholic Church in Nairobi and the family, relatives and friends met the following day at Aga Khan Hospital Mortuary, viewed the body and held prayers before the family left for the private cremation.
But some residents and his Kaboch clan were against cremation and wanted Jan, a staunch Catholic, to be interred at his home where he left a mark in development.
Covid-19 guidelines
"Jan was a role model to all and was a leader of high stature. We did not expect cremation for his last respects. This, however, could not be reversed because the family endorsed his will," said Christopher Lagat, the family's neighbour and former councillor for Kilibwoni.
Lagat said that with the current guidelines meant to prevent Covid-19 infections, few mourners could have attended an interment at Jan's home. "As his funeral mass was being held in Nairobi, a parallel service took place at the Holy Family Catholic Church in Lessos Parish. It was attended by about 20 people.
Kenneth Melly, a relative who spoke on behalf of the family members who met at Jan's Terige home, said they reached out to residents through several meetings urging them to understand Jan's will to be cremated. "Jan was a principled engineer who stood by his decisions. His wish to be cremated superseded everything, although some family members and residents were against it. Some issues are confidential and a panel of elders who had been reached by Jan over the will answered to his wishes," Melly said.
Kipkorir Birgen, a former communication director in Nandi County, described Jan as a trailblazer who had given new ideas in the region on the mode of disposing of bodies. "Jan was also a leading environmentalist who was against felling of trees without planting new seedlings," Birgen said.
Nandi Hills MP Alfred Keter described Jan as a brilliant leader who mentored many into engineering. The MP said Jan was instrumental in the establishment of Koitaleel Samoei University College in Nandi County where he chaired the steering committee.
RK Ngala, the council chair of Koitaleel Samoei University College, sent a message of condolence to the family on behalf of students and the management.