Villages 'worst hit' by Cholera outbreak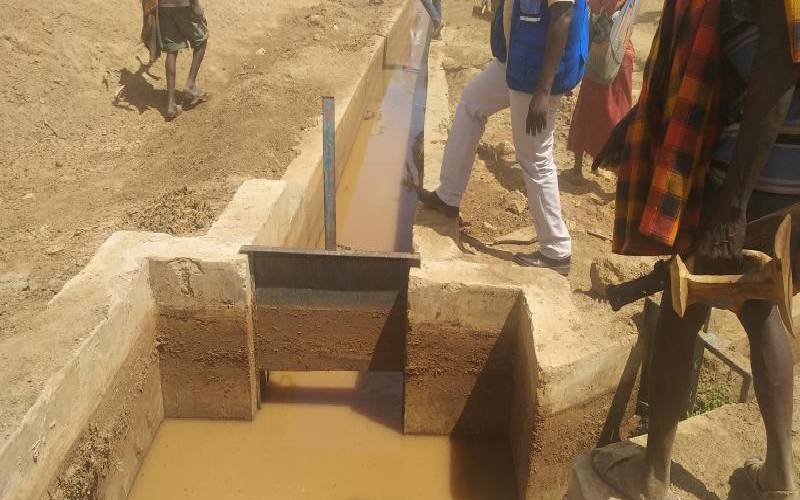 At least nine villages in Turkana County have been hit by a Cholera outbreak, with up to 231 cases reported in the region.
The first two cases were reported on May 6, in Nayemeyen and Kabokorit villages.
Twenty-one patients have been admitted at Kakuma Mission Hospital with acute diarrhea symptoms.
The most affected areas include Turkana West and Turkana Central Sub-counties.
Turkana County Health executive Jane Ajele said there had been cases of cholera in the region since August last year. One person has succumbed to the disease.
Addressing the Press yesterday at the county's headquarters, Ms Ajele said six patients were treated and discharged while the rest were still being admitted at local health facilities.
She said most victims were children aged between six and 11.
The Health CEC said they had activated a treatment centre at Kakuma Mission Hospital and another one at the International Rescue Committee (IRC) to deal with the rising cases.
"Our health workers, in collaboration with partners, are managing the situation. As at now, no other death has been reported. To manage the outbreak and mitigate the crisis, contact tracing and treatment was our key priority. We have already put 50 people who had no symptoms yet on treatment," Ajele added.
The CEC said 17 households from which most of the cases came from had been provided with 400 tablets of chlorine.
Turkana Governor Josphat Nanok told residents there was no cause for panic since the outbreak was being contained. "The situation is not as bad as it was in February," he said.