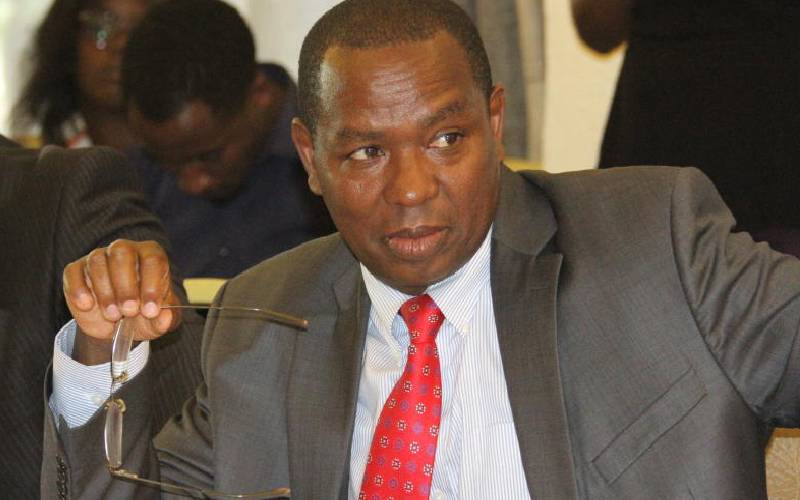 Laikipia County government and the Public Service Commission (PSC) are embroiled in a row over the handling of a dispute between the devolved unit and doctors dismissed last year for absconding duty.
Terming the dismissal of 34 doctors unlawful, the Kenya Medical Practitioners and Dentists Union sued the county government and the Public Service Board.
Through an agreement adopted as an order of the Employment and Labour Relations Court in Nyeri, the matter was referred to the PSC.
The county has, however, turned guns on the commission for failing to hold an inter-parte hearing and locking it out of the process. It now wants PSC to recuse itself from hearing the dispute after it emerged that it met some parties individually instead of holding an inclusive hearing.
"It's clear the Public Service Commission has allowed this matter to proceed unprocedurally to the benefit of the appellants and to the detriment of each of the respondents. The Public Service Commission has demonstrated lack of impartiality," Majimbo Advocates told the PSC in a letter seen by The Standard.
However, the union defended the decision to meet some parties, saying the "consultative" meeting was intended to seek an alternative mechanism of finalising the case as the parties had agreed on conciliation.
PSC chief executive officer Jane Chege on March 30 wrote to the doctors' union and the public service board recommending that each appoints two members to facilitate conciliation. "The Commission met with the parties with a view of seeking an alternative mechanism of finalising the case and agreed that the conciliation process be adopted in accordance with the provisions of Regulation, 78 of the PSC Regulations 2020," Ms Chege said in the letter.
She said the conciliation and the deliberations would have culminated in a return-to-work agreement that was to be registered with the court.
But the county government has accused the commission of not according the parties a fair hearing and having a predetermined outcome of the dispute.
A conciliation meeting scheduled for May 18, and which was to be chaired by former Labour Commissioner Geoffrey Omondi, aborted as the county government objected to the process while PSC insisted the devolved unit was not party to the matter.