Minor missing after assault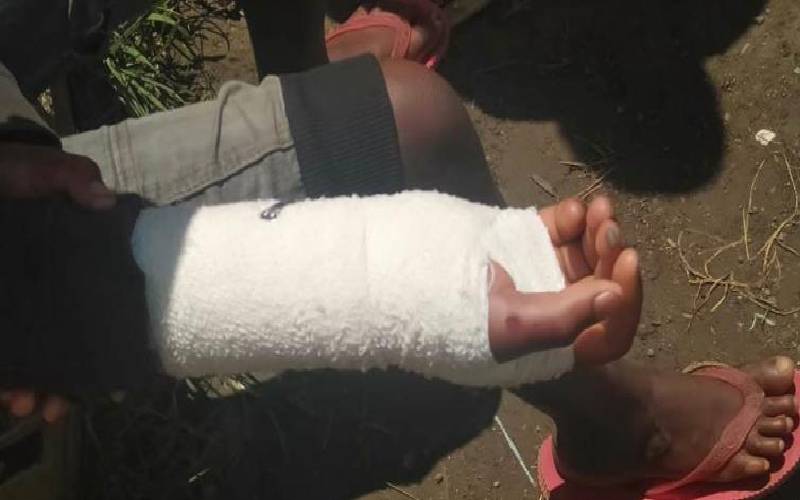 A 16-year-old house-help who was severely battered by her employer in Eldama Ravine, Baringo County, has gone missing.
The girl, only identified as Dama, was working at the home of a policeman where the wife allegedly assaulted her.
Her disappearance has been linked to Kapdening assistant Chief Sheila Torokwo and the policeman's wife.
According to witnesses, the two picked Dama from the home of a Good Samaritan where she had sought refugee after she was battered.
It was said that the girl had a broken arm, bruised face and an injury on both legs.
A neighbour who witnessed the incident and spoke to The Standard on condition of anonymity, said the administrator and the employer picked the minor at around 7.30pm on Friday. "They claimed they were taking her to the police station to record a statement," the witness said.
They are said to have been in the company of a policeman in uniform similar to those worn by administration policemen.
It was further alleged that instead of the administrator handing over the girl to the police, she was released to her tormentor.
"The administrator picked the minor from my home and drove off with her boss claiming they wanted her to record a statement. Later on Saturday, she came asking where the minor was," said the neighbour who was assisting the girl.
The Standard traced the chief, who admitted picking the minor and even taking her to hospital.
Torokwo said she reported the assault at Eldama Ravine Police Station and was booked under OB No 60/22/05/2020.
She said after reporting the case, they left her in the hands of her employer.
"I took the child with instructions from the assistant County Commissioner. That day we took her to Mercy Mission Hospital and later reported to Eldama Ravine Police Station," said Torokwo.
Asked why they left the minor in the hands of the person claimed to have assaulted her, the administrator could not explain.
Efforts to reach the minor failed to bear fruits as she did not respond to calls.
Eldama Ravine assistant County Commissioner Godfrey Chitiavi said the Children's office will intervene.