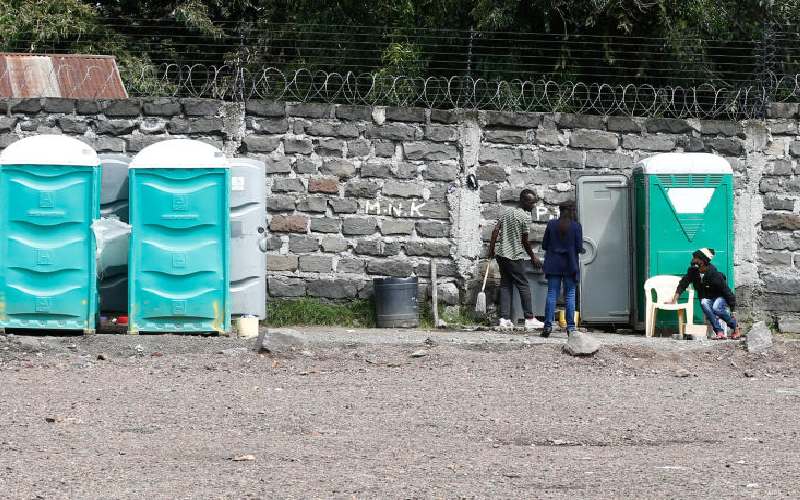 Residents of Bondeni estate in Nakuru have appealed to the county government to stop members of the public from defecating in the open.
They are more concerned with the poor state of Ziwani matatu terminus, where people relieve themselves in the open due to lack of sanitary facilities.
The terminus was moved to the open space near the estate two months ago in a bid to create social distancing at the main bus termini after the Covid-19 outbreak.
The residents now accuse matatu touts and their passengers at the stage of defecating in the open, in effect endangering the lives of many.
Fatma Masika, a community health volunteer, said the area might soon report cases of cholera and typhoid.
"The situation at the Ziwani terminus is worrying. Solid waste deposited in the drainage and bushes around the stage has easily found its way to the residential areas," she told The Standard yesterday.
She said several times youth from the slum had been forced to keep vigil to curb the vice, but the operators remained ignorant.
Ms Masika said efforts to sensitise operators on importance of toilet use were yet to bear fruit.
"We are yet to understand why people operating within the stage cannot use available portable toilets," she said.
County Public Health Chief Officer Samuel King'ori said they had contracted a sanitation provider, who supplied two portable toilets for temporary use.
The toilets, he said, were however destroyed by matatu operators after he allegedly fixed a Sh10 fee.
Mr King'ori said the county has procured at least six mobi-toilets at a cost of Sh2.5 million, through Biashara Ward fund. "We are still connecting the new toilets to the sewerage system," said King'ori.