Woman who sneaked from Eastleigh put under quarantine in West Pokot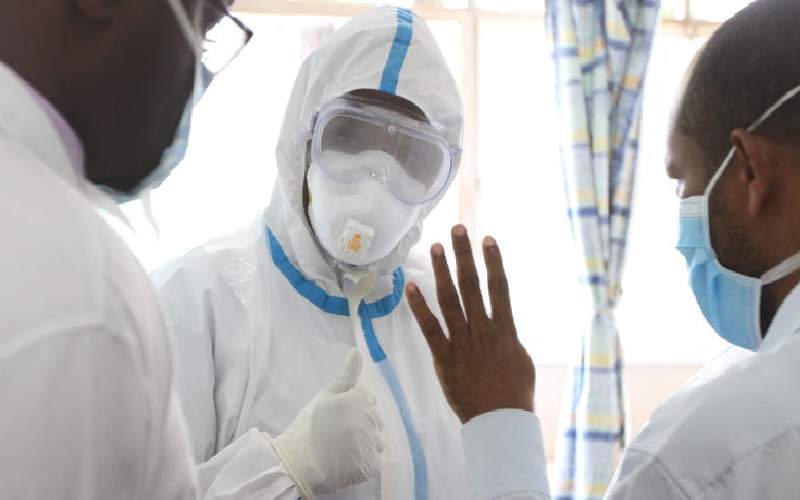 A 27-year-old woman is being quarantined at Kapenguria Referral Hospital in West Pokot county after sneaking from Nairobi's Eastleigh estate yesterday using a Boda boda.
The woman was intercepted at a police roadblock in Kapenguria after being overheard saying she had escaped the Eastleigh lockdown.
According to reports from West Pokot county government, the woman escaped from Eastleigh to Kahawa west on Friday before using a bodaboda to Nakuru town where she boarded a vehicle to Kitale.
"The woman said when she arrived at Kitale at 8 pm it was past curfew time and she could not get a vehicle to take her to her parents' home at Aruba. She slept in the vehicle until on Saturday morning she boarded a vehicle to Kapenguria,"
West Pokot county Health executive Jackson Yaralima said while in the vehicle other passengers overheard the woman narrate to friends and her mother on the phone how she managed to sneak out of Nairobi's Eastleigh before alerting the driver.
"Other occupants of the vehicle heard the lady tell her friends on the phone how she escaped the Eastleigh lockdown and alerted the driver," said Yaralima.
He said the driver reported the matter to the police at Murkwijit checkpoint where the woman was intercepted.
Passengers became suspicious she could be Covid-19 positive having escaped from Nairobi's Eastleigh estate, one of the virus epicentre.
"Our officers at the Murkwijit border checkpoint called the health officials who arrived at the roadblock and checked all the occupants and intercepted."
The woman's samples have been taken and sent to Kitale Referral Hospital for Covid-19 testing.
Self-quarantine
The other passengers were directed to go into 14- day self-quarantine at their homes after giving out their contacts.
The county government called for calm, saying the matter is being handled by health experts
"I urge members of the public to be calm because we have taken charge. Nairobi is a risky area and we cannot assume anything," he said.
He said the vehicle has been fumigated and called on residents to be on high alert.
There is panic within Makutano township as health officials wait for the results of the woman although she doesn't exhibit any symptoms of coronavirus.