Kitengela couple wed at an almost empty church due to Covid-19 virus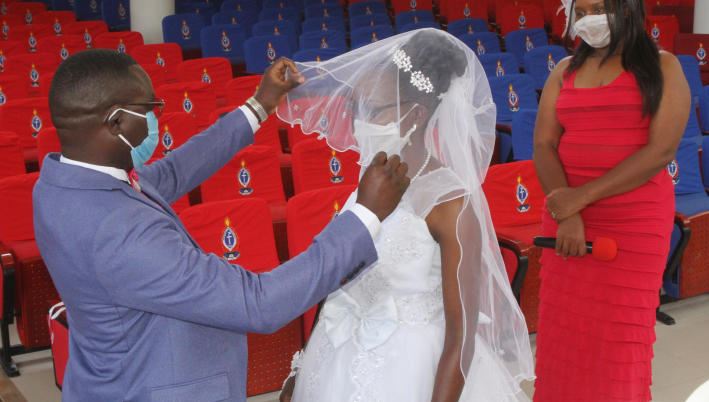 A couple in Kitengela, Kajiado County, yesterday tied the knot in the presence of less than ten people in church following restrictions to curb spread of Covid-19.
Simon Mutuma and Mary Wambui, walked down the isle to tie the knot.
The church can accommodate more than 2,000 people, but only nine people were present during the wedding.
No family members of the couple witnessed the event officiated by Reverend Pastor Michael Njige at PCEA Kitengela township church.
They had planned a big wedding but their plans were shattered by the outbreak of coronavirus.
"We would have wanted to do a big wedding that could have been attended by more than 300 people, but now we have no other option," said Mutuma, the groom.
The couple plans to host a party for their friends and family to celebrate their marriage once the pandemic ends.
Rev Njige urged those in attendance to adhere to government directives to stop the spread of coronavirus.
"We have heard many people joke about this disease, i want to warn those in attendance today that Covid-19 is not a joke. It is killing many people and so we are supposed to be very careful," he said.