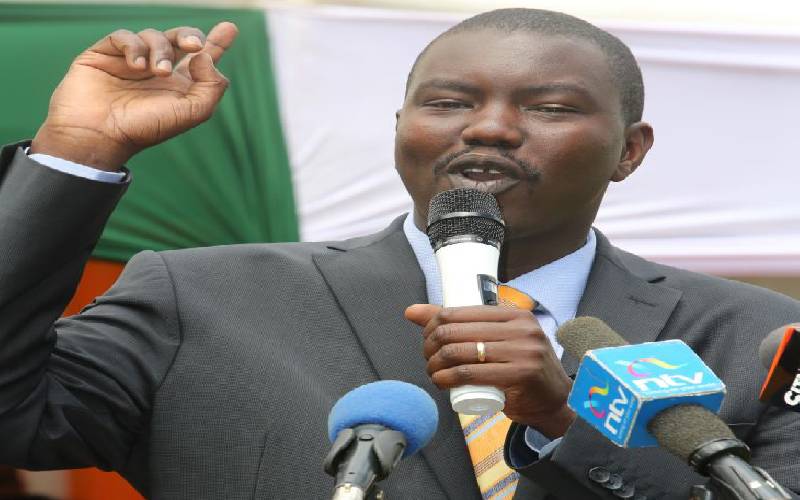 Moi Teaching and Referral Hospital (MTRH) will start testing suspected cases of Covid-19 on Monday next week, the facility's management has announced.
Health ministry last week approved the Eldoret-based hospital as the country's second coronavirus testing centre, making it the second largest testing facility after the National Influenza Centre in Nairobi.
In a statement, the hospital said the Covid-19 MTRH laboratory will test 960 samples of suspected cases. The statement was signed by North Rift Economic Bloc chairman (Noreb) Jackson Mandago (pictured), who is also the Uasin Gishu County governor.
Noreb governors had on March 18 pushed the national government to establish a testing centre at MTRH.
Read More
Samples
Currently, samples of persons suspected to have contracted the disease have to be transported to Nairobi for testing.
"With the new testing centre, health workers at MTRH will be testing 960 samples within eight hours. The centre is expected to ease the pressure at the National Influenza Centre in Nairobi and the Kenya Medical Research Institute," the statement said.
The hospital said it had completed training health workers who will work at the testing centre.
The lab, said MTRH CEO Wilson Aruasa, will test samples in 22 counties in the Rift Valley and Western regions.
Mr Aruasa said Health ministry had put aside an emergency fund they could utilise should the need arise.