Sengwer in 7-year court battle to have forest degazetted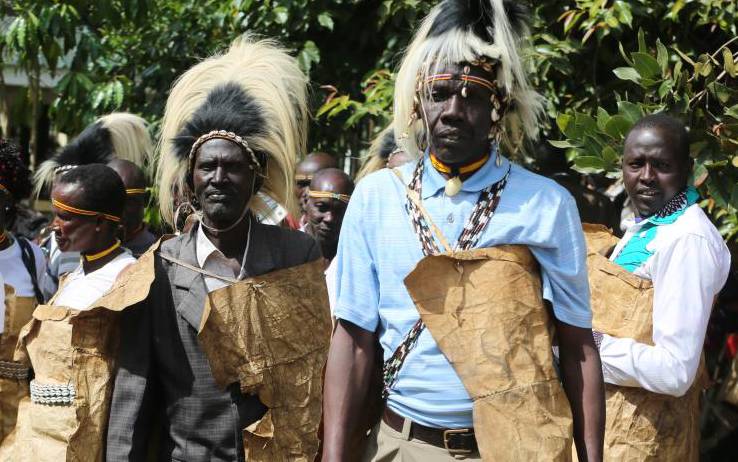 The Sengwer have a right to live in Embobut Forest, lawyers representing the minority community told court in a case that has been going on since 2013.
The lawyers petitioned the Environment and Lands Court in Eldoret, seeking orders to stop the Kenya Forest Service (KFS) and the State from interfering with the community's rights to own and settle in Embobut Forest, which they say is ancestral land.
They said the community had lost its cultural heritage after evictions.
Representatives of the community moved to court in 2013, seeking the degazettement of Embobut Forest, "a place they have called home for over a century".
They sought, among other things, recognition as an indigenous group and to be granted rights to settle and practise their culture within the forest in Marakwet East.
On Tuesday, lawyers representing the community and Yash Pal Ghai's Katiba Institute, which is a friend of the hunter-gatherer community, and those representing KFS and the Attorney General engaged in fierce arguments.
The lawyers told the court that the community had a right to settle in the gazetted forest, adding that the forest settlers had lost their cultural heritage after evictions.
Katiba Institute, through lawyer Dudley Ochiel, told Justice Stephen Kibunjia that the community was illegally evicted from the forest in 2013, a move he said, deprived it of its rights to property.
Ochiel said some community members died in the forest during the evictions carried out by KFS and other arms of government.
"The Sengwer community had demonstrated that it is best placed to conserve the forest which is their ancestral land. The community has developed its conservation by-laws to prove that it will conserve the forest," he argued.
KFS, through lawyer Nixon Sifuna, said Embobut was gazetted as State forest in 1964, arguing that it is legally protected from human settlement.
Sifuna said the community has a right to benefit from the forest's resources including grazing its livestock, fetching firewood and harvesting honey while living in areas outside the forest.
Forced out
"The State banned hunting in 1977 and the Sengwer can't be allowed to hunt in the forest."
He told the court that the petitioners left Embobut forest voluntarily after each family received Sh400,000 from the State.
But the petitioners, through lawyer Emily Kinama, argued that they were forced out of the forest in violation of their basic human rights.
The AG's office, through lawyer Mohamed Odongo, argued that the court had powers to alienate a gazetted forest, adding that the community had not exhausted administrative action before petitioning the court.
Kibunjia set the ruling for April 29.