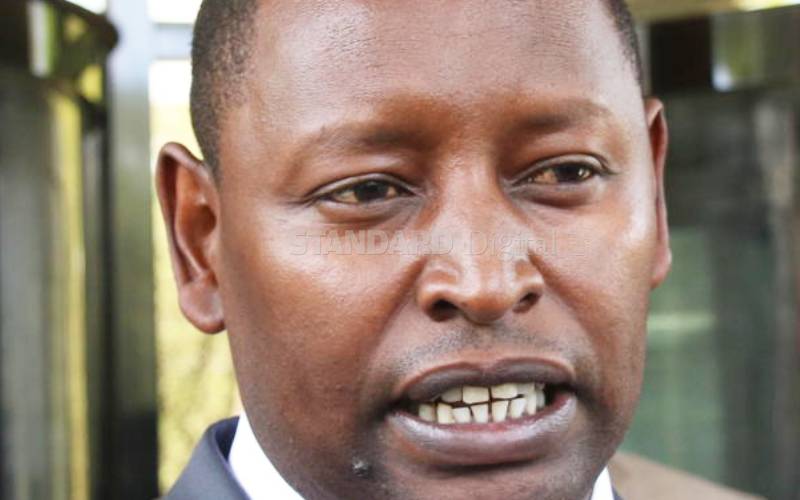 A prosecution witness in the Sh86 million graft case against Samburu Governor Moses Lenolkulal (pictured) has for the second time denied claims that the county lost public funds through a fuel supply contract.
Joseph Lekalkuli, the county's head of treasury, told lawyers cross-examining him that the contracts were above-board and money was paid through due process.
"From the documents produced in court, I can confirm that the county government did not lose any money through the contract. I only authorised payments which had gone through due process and were genuine," said Mr Lekalkuli.
He said as the head of treasury, he never received any audit queries relating to payments the county government made to Oryx Service Station which, he said, does not belong to the governor as alleged by the prosecution.
He said Oryx Service Station is owned by Hesborn Wachira, who signed all the company's documents and that the governor did not at any time put pressure on any official to favour Oryx.
Proprietor
The Ethics and Anti-Corruption Commission, in its documents filed in court, claimed that Mr Lenolkulal was the proprietor of Oryx Service Station, which he used to fleece the county through contracts to supply fuel to his own government.
Lekalkuli was the first prosecution witness out of the 43 lined up to testify. He produced 231 payment vouchers made to Oryx Service Station during the examination-in-chief, but which he confirmed were genuine payments for services and goods delivered.
Conspiracy
The Samburu governor is being tried for conspiracy to defraud his county government by allegedly receiving Sh84,695,996 through the contract with Oryx Service Station to supply fuel.
He was charged alongside Stephen Letinina, Daniel Lenolkirina, Josephine Lenasalia, Reuben Lemunyete, Linus Lenolngenye, Paul Lolmingani, Bernard Lesurmati and Lillian Balanga. Others are Andrew Lanyasunya, David Loosenge, Geoffery Kitewan and Hesborn Ndathi.