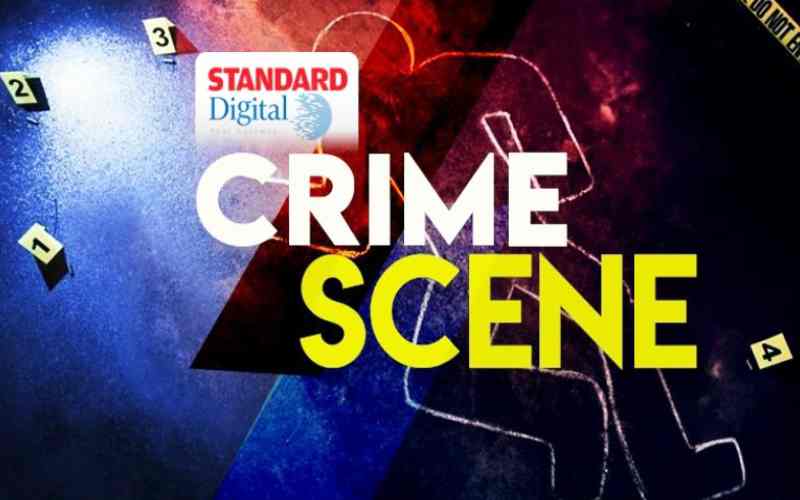 A police officer narrated in court how a motorbike rider wanted to kill his family by locking them inside his house and setting it on fire. Albert Juma, an investigation officer attached to Teacher Police Post, testified against Isaac Makengi. Makengi is facing attempted murder charges. Yesterday he appeared before Principal Magistrate Bernard Mararo.
SEE ALSO: Man kills wife in Gilgil
"I received a distress call on August 24, 2018, at around 5.30pm from a civilian reporting that his son-in-law had locked his family in his house and threatening to kill them," said the officer. After receiving the information, the officer went to the crime scene accompanied by his colleague. Arriving at the scene they found a crowd shouting, asking Makengi to open the door he had locked. Their calls to Makengi to open the doors went unanswered when he turned on the gas and spilt petroleum from his motorbike before he set the house on fire. Juma stated that they were forced to break into Makengi's house with the help of neighbours to rescue the family.
SEE ALSO: Domestic conflict surges as corona takes heavy toll on many families
"We broke into the house full of smoke and rescued the accused's wife Catherine Muthoni, his sister in-law Ruth Mwihaki, his nine-year-old son, his seven-year-old son, his 10-month-old niece and the accused," Juma says. The accused and his family were taken to Nakuru General Hospital. Police had to save Makengi from an angry mob that wanted to lynch him. The medical report showed the victims sustained serious burn injuries. They stayed in hospital for two months before being discharged. Juma presented in court photographs of the house and gas cylinder that the accused allegedly used in the fire. The case will be heard on March 27.