'We lived near Moi farm and did not go hungry'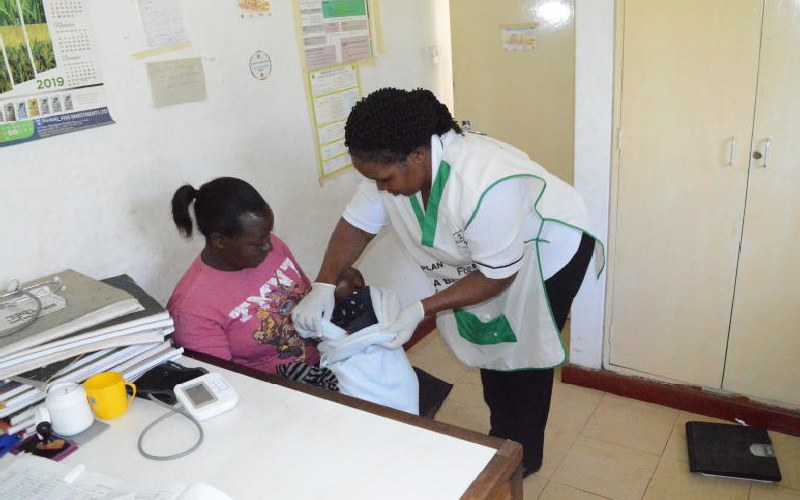 Residents of Mang'u in Nakuru yesterday recalled how former President Daniel Moi made their lives better.
Langat Kipkorir said Moi, who owned a neighbouring farm, donated a parcel of land to the community where they constructed a dispensary in 1984.
Dr Langat said the GSU Dispensary has been providing health care to police officers and residents over the years.
"The dispensary has been helpful especially in treating personnel from the presidential escort, GSU officers and outsiders," said Langat.
He added that Moi was so concerned about the health of residents in the surrounding area and ordered that services be administered for free.
"Treatment is free and the medicine is provided by Kemsa. But sometimes he went to buy medicine outside the country and once back, he called me to go for them at Kabarak," said Langat.
Langat and his wife, Selina, remembered how the former president helped fund their wedding in 1998.
Selina said that Moi paid for the groom's suit, her bridal gown, the food and even their reception.
"He decided to sponsor a mass wedding at Anglican Church of Kenya in Kabarak. My husband and I were very lucky to be part of the wedding. Everything was sponsored," she said.
Selina added that Moi also paid for their honeymoon at Lake Bogoria.
"We had no money and Mzee made us the happiest couple. It was a very special day."
Daniel Kibet, a butcher, told The Standard that Moi took care of residents' welfare by providing food especially during harvest time.
"When I worked on Moi's farm, Mzee had one strict instruction that workers should not harvest all the maize in the farm but should leave some for the public," said Mr Kibet.
He said the maize and wheat left on the farm was enough to feed people from Mang'u, Rongai, Kampi ya Moto, Mogotio, Ol Rongai, Sobea and Mercy Njeri.
"Moi dispatched vehicles with loudspeakers and residents were instructed to proceed to the farm and harvest what was left. The harvest was enough for the whole community," said Kibet.
According to the butcher, nobody slept hungry because the farm provided employment for around 300 workers around the year. "
People worked in the farm from January to January. We had food."
On one occasion, Kibet said, Moi was angry with the farm supervisors after maize left for residents was burnt.
Tight security
Sammy Thuo, who said he had lived in Mang'u since 1978, narrated how Moi built residential homes, a post office, Menengai Police Station and houses for officers.
He added that the former president also ensured the road was tarmacked and that they had tight security.
"Mzee provided his bus and a Mercedes Benz lorry that ferried us to tours and music festivals while I was in primary school," said Mr Thuo.
The area, he added, never lacked water after tanks were built.