Anthrax scare leaves 18 admitted in Bomet, Kericho hospitals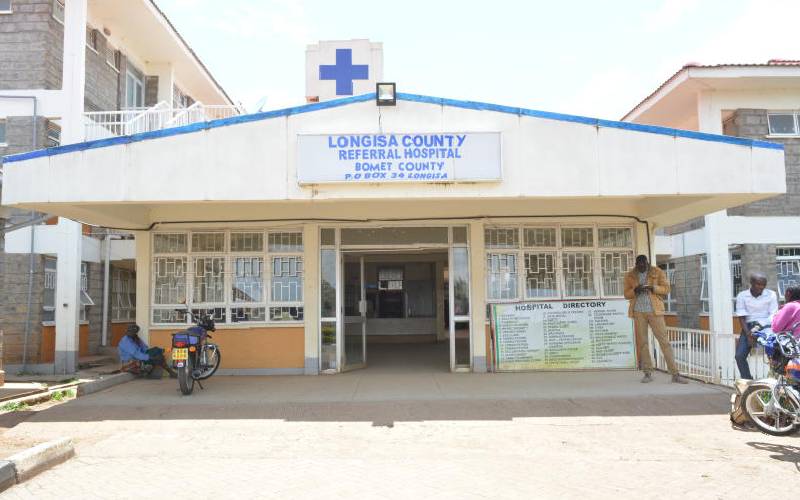 Eighteen people have been admitted to various hospitals in Bomet and Kericho counties following a suspected anthrax outbreak.
About five victims have been admitted at Kapkatet Sub-County Hospital in Kericho County and while over 10 at Longisa County Referral Hospital for treatment over the outbreak.
There is also fear that the number could rise as a result of unreported cases.
The victims exhibited signs linked to the rare but dangerous anthrax bacteria with those who slaughtered the carcass said to be having blisters on their bodies.
According to reports from the Bomet County disaster management department, those suspected to have contracted the bacteria came into contact with carcasses of cows that died of the disease in Sotik.
"The victims were ferried here today morning and are receiving treatment," sources from Longisa told Standard Digital.
Bomet disaster management boss Stanley Mutai said the victims did not consume the meat, but must have come into contact with it during the slaughtering and burying of the affected cow's carcass.
"The victims developed complications after slaughtering the carcass and burying it, have developed blisters on various parts of their bodies as a result. So far, there is no report of anyone having feasted on the carcass," he announced.
Bomet County veterinary department said samples of the carcass had been taken for laboratory tests.