Nakuru County official arrested over allegations of soliciting bribe from contractor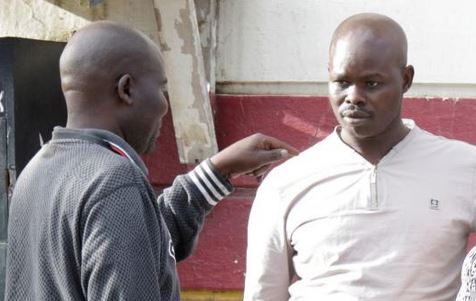 A director at the county government of Nakuru has recorded a statement with police after he allegedly obtained Sh100, 000 from a contractor by false-pretense.
Samson Koima, the county director at the Liquor and Licensing board in Nakuru town west sub-county, was interrogated for five hours at Central Police Station for five hours following a complaint filed by Grace Momanyi, a road contractor.
According to police reports, Mr. Koima obtained the money after pretending that he was in a position of influencing the awarding of a tender.
Ms. Momanyi is a secondary school principal who owns a registered road contraction company that has been doing business with various county governments in Central Kenya and Rift Valley regions.
Koima allegedly contacted her through his mobile phone on April 11, 2018, when she was doing construction work in Nyeri.
A statement by the lady to the police read that Koima promised to ensure that she would be awarded the contract within two weeks.
She allegedly gave the money in three installments via mobile money transfer services on the same day, the statement read in part.
The money was sent to him in tranches of Sh20, 000 at around 2.43 pm, Sh50, 000 at 3.15 pm and Sh30, 000 at around 3.56 pm on the same day.
Koima was released on Sh20, 000 cash bail and he is to be arraigned on January 3, 2020.
Standard Journalists were treated to a hide and seek game in the process of obtaining information over Mr Koima.
The journalist who visited the office of Phanton Analo, Nakuru East Deputy Sub-County Police Commander were informed that Koima was not in the station.
Mr. Analo told the journalist that the only person who was in the station recording statements was Ms. Momanyi.
He said that he will inform the journalists if there is progress in the case. However, with a tip-off from a source, the journalist was informed that Koima was in the station recording statement.
They, however, had to wait from 2.30 pm until 5.40 pm when Koima left the station.