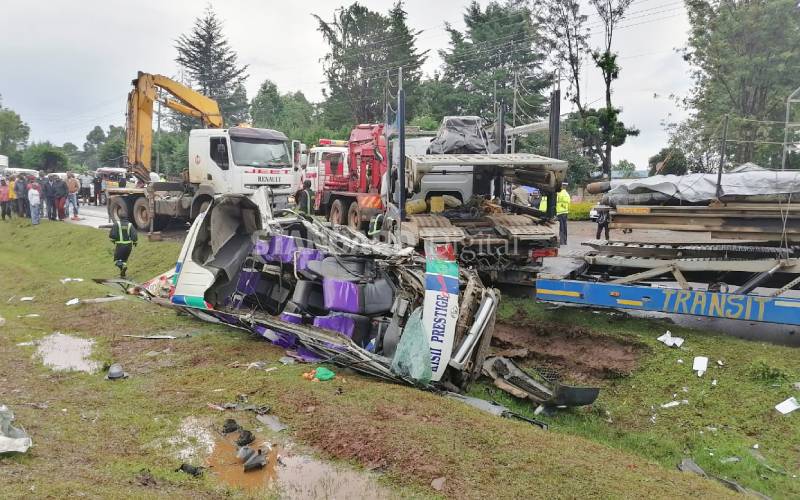 Two people died on the spot while several others sustained injuries in a road accident near Exotic Hotel on Kericho-Litein road. The matatu they were travelling in was involved in an accident at around 3.30pm. The matatu belonging to Kisii Prestige Sacco was reportedly attempting to overtake six vechiles. It veered off its lane and hit an oncoming truck.
SEE ALSO: Covid-19 patients protest hunger in Kericho
The matatu was headed towards Kericho, while the trailer was headed in the opposite direction. Truck driver Zinadine Zaid said he tried to signal the matatu driver to get back to his lane but he kept driving towards him. "I tried to even drive to the side of the road and allow the Matatu to pass but the driver followed me to the side." The driver of the ill-fated matatu died on the spot. A second person died at the scene as Good Samaritans tried to rescue the victims.
SEE ALSO: Police arrest motorist who killed pedestrian in Eldoret
The accident caused a huge traffic jam as the injured were rushed to Kericho County Hospital.