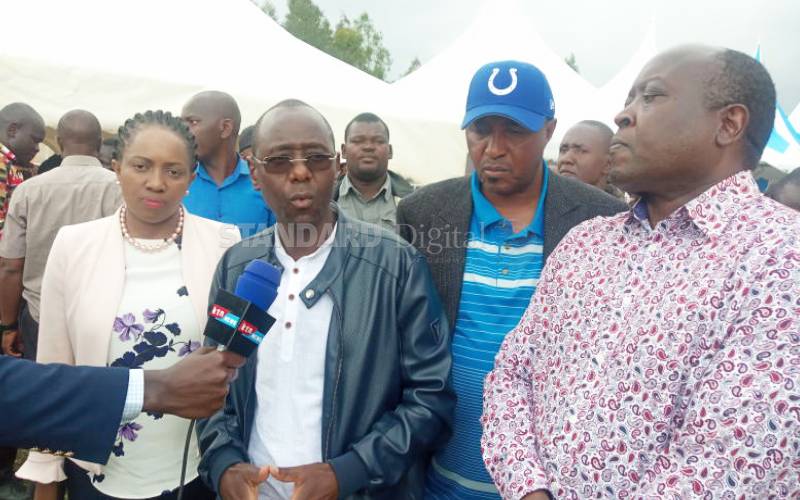 Members of Parliament have ruled out the upgrading of the Lanet Military airstrip to an international airport. Members of the Parliamentary Committee on Transport, Public Works and Housing on Friday told residents of Ndege-Ndimu that there are no plans for a second phase of the project, which has the backing of President Uhuru Kenyatta. The project involves upgrading the military airstrip at 81 Tank Battalion barracks in Lanet to a civilian airport. The national government has already allocated Sh400 million for the first phase, which involves rehabilitation of the runaway, a fence, construction of taxiways and terminals, a military lounge, an air rescue centre, and a fire fighting building.
SEE ALSO: Airstrips in western Kenya get face-lift
Kenya Airports Authority Managing Director Jonny Andersen told journalists during a visit to the site in June that the first phase would cost the government Sh2 billion to complete. During a public participation meeting held at Kimani Ngunjiri Secondary School in Ndege-Ndimu, residents opposed plans to extend the project beyond military land. "We need clarification on whether the government will acquire our land for the second phase or not. We will only support the project on the condition that no one will be evicted," said Anthony Njui, a community leader. The meeting turned emotional as the locals maintained that they were not willing to give up even an inch of their land for phase two. They, however, welcomed the first phase. It took the intervention of West Mugirango MP Vincent Mogaka to calm down the residents.
SEE ALSO: Rehabilitation of Kakamega airstrip kicks off, to cost Sh174.7million
"This is a national government project. As far as we are concerned, we are only aware that the project will be undertaken at the existing military airstrip. Residents need not fear that their land will be taken," said Mr Mogaka. Nakuru West MP Samuel Arama said in all their engagements, there has never been mention of a second phase. "The design has been completed and the project is entirely within the barracks," he said.