Anguish as motorists spend night in Nakuru highway traffic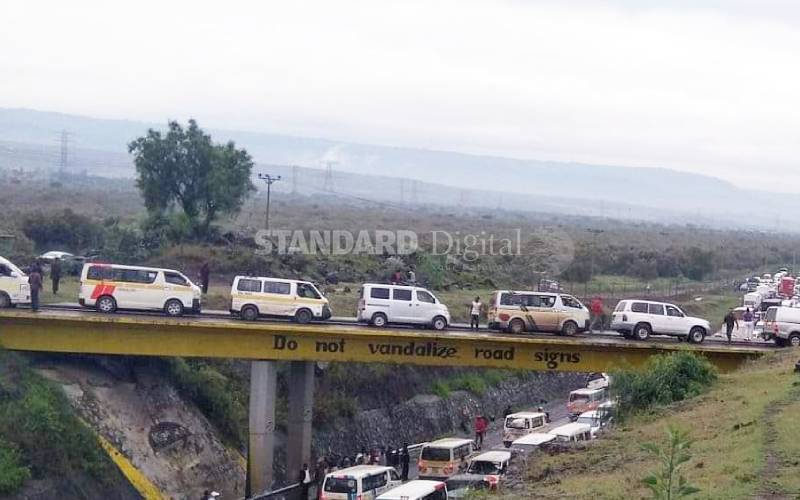 Hundreds of motorists were forced to spend the night along the Nairobi-Nakuru highway following a major jam.
The over 12-hour jam that stretched for kilometres from the Gilgil weighbridge saw traffic along the busy road diverted to other roads as the situation worsened.
Unconfirmed reports indicated a patient who was being transferred from Nyahururu to Nairobi died on the way.
The jam started on Friday afternoon and by Saturday morning tens of motorists were still held up mainly near the weighbridge.
The situation was worsened by rains pounding the area and drivers seeking alternative means were left stranded by the road.
Graduation ceremonies at the NYS college in Gilgil and Laikipia campus coupled with overlapping and impatient drivers were blamed for the crisis.
Gilgil OCPD Emmanuel Opuru pointed an accusing finger at the drivers for creating the jam through reckless driving.
Opuru noted that the overlapping drivers on either side of the road created five lanes completely blocking each other.
"In the past we have had heavier traffic than this and our officers managed to clear them, but today impatient drivers have worsened the situation."
A passenger, Elizabeth Mwangi, told of her agony after she spent the night in the car with her two children, terming the experience as the worst in her life.
She said she left Nakuru on Friday at 6pm and by 8am on Saturday she was still trapped in the jam.
Another truck driver Ahmed Musa pointed an accusing finger at his fellow drivers and mainly those in matatus.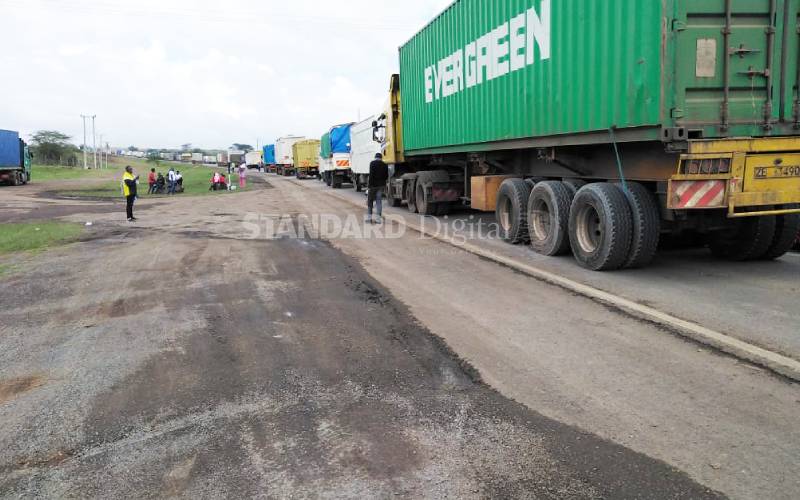 He called for stringent traffic laws to deal with drivers who break the rules.
"Right now we have over three lanes on either side of the road and all the drivers are looking at each other for space."
Among those caught up in the jam were senior government officers and pick-ups ferrying newspapers.