Good news for women as MYWO launches water project in Kajiado county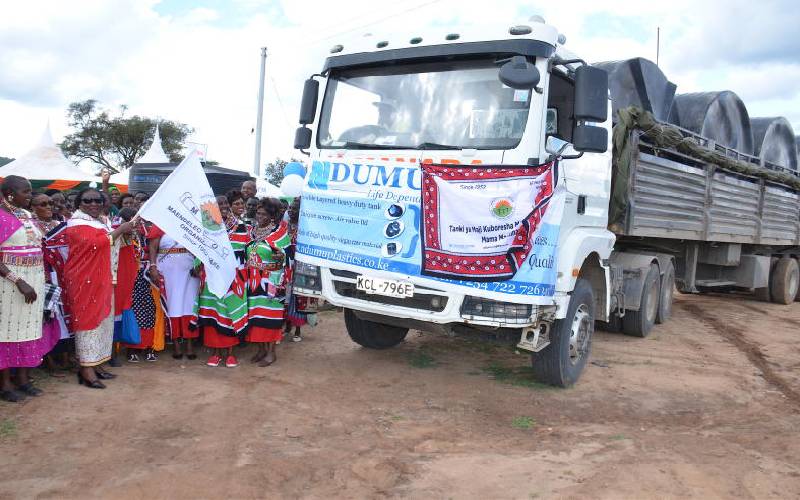 Residents of Basil town in Kajiado County have a reason to smile after the Maendeleo Ya Wanawake Organisation (MYWO) launched a water project in the area.
The project will see women harvest rainwater and store in tanks to avert the perennial water crisis in the area.
The women received 15 tanks with a capacity of 10,000 litres each.
MYWO chairperson Rahab Muiu, former MYWO chair and Senator Zipporah Kittony who presided over the event, said the intervention was necessitated by the tough experiences women go through in search of the rare commodity.
"Most women in the rural areas have to walk for a long distance to fetch water and the process of carrying it tedious and detrimental to their health, hence the importance of this project," said Beth Syengo, MYWO deputy national treasurer Beth Syengo during the launch.
Muiu said the project inaugurated at Kajiado was just the beginning of a nationwide tour to all the 47 counties to mobilise women to harvest rainwater and store the commodity in water tanks.
"Water is life. We do not want our mothers walking long distances in search of water. The journey begins from Kajiado and it is our intention to ensure that no woman trek or struggle to get water," Ms Muiu said.
Harvesting of water has for long been sensitised in Kenya with an obvious existing gap of the availability of storage containers to enable the process.