Truck crashes into eight vehicles in Mai Mahiu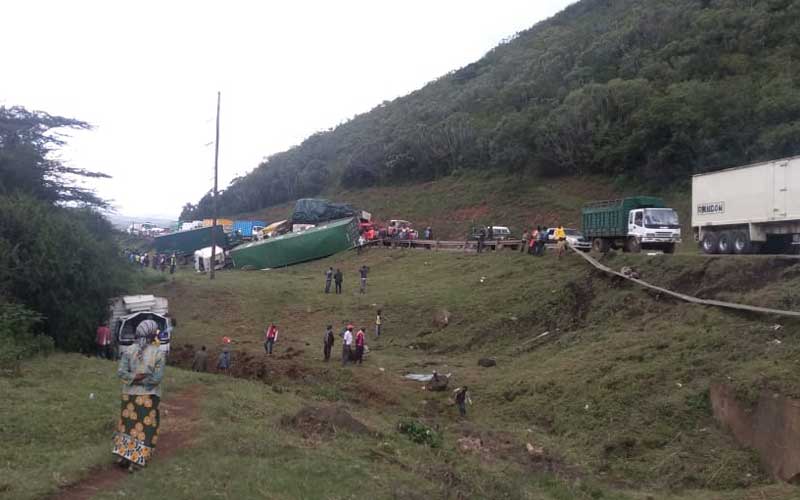 Several people have been injured with some in critical condition following an accident involving nine vehicles along the Mai Mahiu-Limuru escarpment.
A truck that was driving downhill reportedly developed mechanical problems and rammed into the oncoming cars.
It finally crashed by the roadside near the Italian Catholic church.
Locals are currently helping the police with the rescue efforts. It is reported that many motorists involved in the accident are trapped in the wrecks.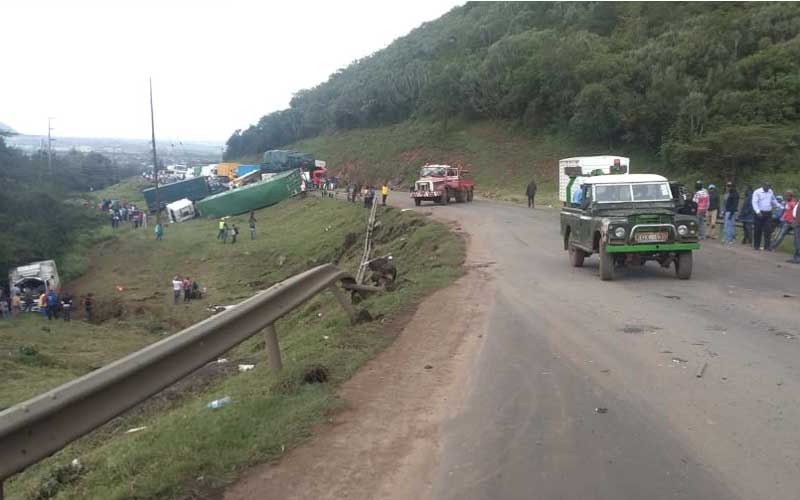 The road is currently a gridlock following the crash.
Traffic police have advised motorists to seek alternative routes as they move in to clear the section of the road and tow away the wrecks.
More to follow...