Suspect in medical student's murder seeks DPP deal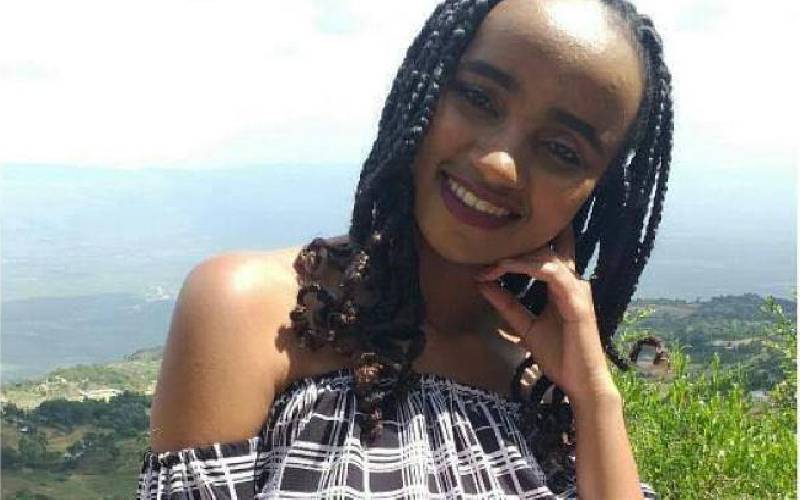 The murder trial of Naftali Kinuthia failed to kick-off yesterday after the accused asked the court for time to pursue a plea bargain with the Director of Public Prosecutions (DPP).
Mr Kinuthia has been remanded at the Eldoret GK Prison since his arrest eight months ago in connection with the killing of Moi University student Ivy Wangeci.
Lawyer Mbiyu Kamau told High Court Judge Stephen Githinji that his client wanted to enter into an agreement with the DPP in exchange for a lesser charge.
Mr Kamau also objected to the trial on the grounds that he had only just received some of the evidence that would be used to prosecute Kinuthia.
"Lawyers for the victim have just supplied me this morning in court with additional documentary evidence that they intend to use against my client in the trial. I do not know what is contained in the evidence because I have not got time to go through them," he argued.
But the prosecution opposed Kamau's application for an adjournment and instead informed the court that they were introducing additional evidence.
In his ruling, Justice Githinji directed the defence to be given more time to file a formal application for a plea bargain.
The judge also said the adjournment would give Kinuthia's lawyer additional time to go through the fresh evidence supplied by the prosecution.
Ivy's mother, Winifred King'ori, was one of seven witnesses the prosecution had lined up to testify in the murder trial.
Kinuthia is accused of killing the medical student on April 9 outside the Moi Teaching and Referral Hospital in Eldoret town.
In June, Justice Githinji denied Kinuthia bail, stating that he could interfere with witnesses, and also that releasing him would not be good for his own safety.
The case will be heard on March 26.