Mr President we're tired of threats, community pleads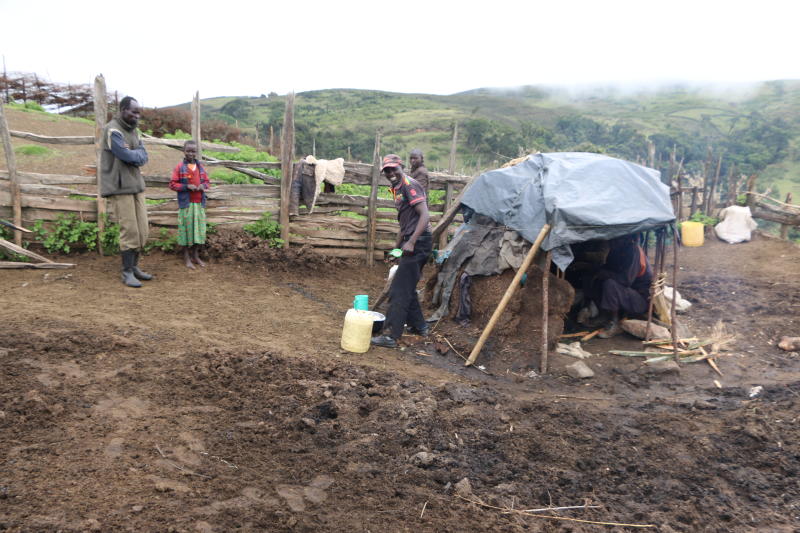 Members of an indigenous community living in a forest in Elgeyo Marakwet plan to walk to Nairobi to seek recognition and President Uhuru Kenyatta's audience.
The more than 150 members of Sengwer community said according to the 2009 census they are about 12,000 in Embobut Forest alone, and should be recognised as a distinct tribe.
The community has been living in Embobut Forest for centuries and have resisted several attempts by the state to evict them.
Community secretary Elias Kimaiyo said the Sengwer will walk to Nairobi starting today to demand recognition of the forest as community land.
Kimaiyo said they will also seek the President's intervention in stopping frequent forceful evictions of the Sengwer by security agencies.
"We have been left out of government appointments because we have not been recognised as distinct tribe. The community has been living inside the forest despite claims by the state that they have been evicted," he said.
The state had evicted and compensated forest dwellers in Embobut and Cherangany water towers in 2014. Each forest dweller was paid Sh400,000 in the exercise witnessed by President Kenyatta.
Support from well-wishers
The community secretary said the walk dubbed 'Championing for Justice and Rights', will make stops in major towns in the North Rift, including Kapcherop in Elgeyo Marakwet, Kitale in Trans Nzoia, Eldoret in Uasin Gishu and Nakuru enroute to Nairobi.
"We shall be meeting some of our members willing to join us at the stopovers. We are also seeking support from well-wishers in ensuring our voice is heard," said Kimaiyo.
He said together with some civil society organisations, including international human rights defenders and Amnesty International, they will have a joint presentation on historical land injustices and political marginalisation the community has suffered for decades.
"We are going to inform the President of the long standing problems facing the community such as dispossession of our ancestral land and forceful evictions that have rendered members of the community landless," said Kimaiyo.
He said the community has conserved their ancestral home for more than a century but state conservation policies advocate forceful evictions of indigenous communities and offering them alternative land instead of joint forest management and conservation.
Political leadership
"The Kenya Forest Service (KFS) burnt our houses during previous eviction exercises and we lost members of our community. We don't want this to happen again," he said.
Kimaiyo said meeting the President will help the community find a solution to protracted tussles between them and state agents.
Another community member, Abraham Kiprop, complained that youth from the community remain marginalised and are not considered for government jobs at the national and county levels.
"Our population is small and we cannot make up a ward to elect our political representative to articulate our issues in the County Assembly. We have been left to champion our rights through civil society organisations," Kiprop said.