Pyrethrum officials to be arraigned over graft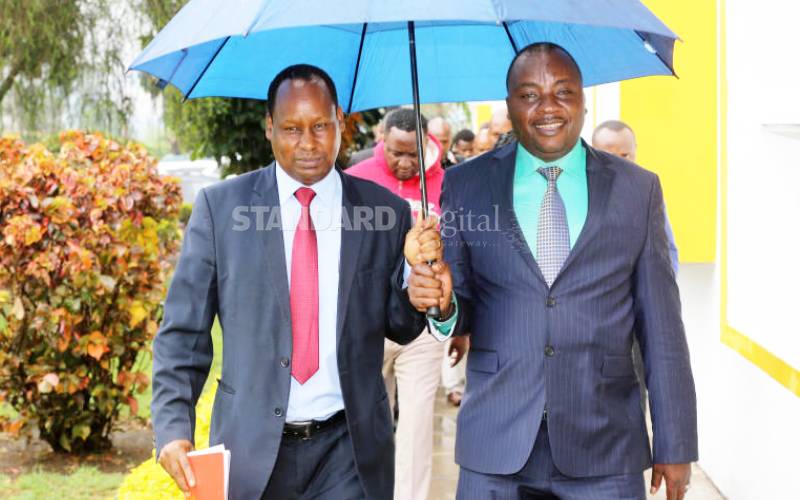 Three top officials of the Pyrethrum Processing Company of Kenya (PPCK) are expected to appear in court today over alleged corruption at the firm.
Managing Director Paul Lolwerkoi, Head of Procurement Peter Kiambuthi and acting Finance Manager Rufus Chege were arrested on Friday evening by Ethics and Anti-Corruption Commission (EACC) officers in Nakuru.
EACC South Rift Regional Director Hassan Khalid said they are still hunting for another suspect. The officials are likely to be charged with failing to comply with procurement laws contrary to the Anti-Corruption and Economic Crimes Act, 2003.
Other charges likely to be preferred against the officials include engaging in projects without prior planning and without a budget, and unlawful borrowing.
The managing director is alleged to have borrowed over Sh2.4 million in January last year from Bonnkam Ventures Limited, which bound the company to a financial responsibility without authorisation.
Lolwerkoi and Chege allegedly improperly paid Sh738,010 to Bonnkam Venture Ltd for estate management services.
PPCK shop steward George Onyango claimed that workers had not been paid for three months.
"EACC should now move with speed and do asset recovery. We need to see the company roar back to life," said Mr Onyango, adding that the Government should order an audit into the company.
A report by the Auditor-General for the 2017/2018 fiscal year indicated that PPCK paid Sh20 million to casuals for work not done