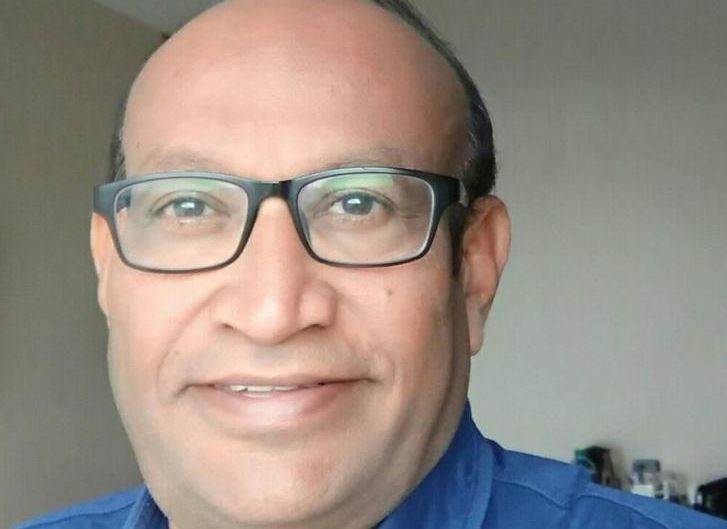 One of the three prime suspects in the murder of Rai Cement factory General Manager Chetan Vyas has been arrested.
Kericho County Directorate of Criminal Investigation (DCI) Stephen Magwe, said the watchman at the factory located in Soin ward at the border of Kericho and Kisumu County is allegedly linked to the gruesome murder of his boss.
"The suspect was captured by CCTV cameras moving the ladder which his two other accomplices used to scale the factory's perimeter wall and into the deceased's house. He was arrested by a team of detectives drawn from the Belgut Directorate of Criminal Investigations after a review of the footage," he said.
Magwe added; "The suspect is currently being interrogated. We are following crucial leads and we are confident that we are going to catch up with the other suspects who are on the run."
Vyas, 50, was murdered by the suspects who gained entry into his house on Sunday night by removing the store's tiles and ambushed him in the bedroom where they tied his hands and legs and strangled him to death using a rope.
Kericho County Deputy Police Commander Patricia Nasio in an earlier brief said though the suspects who wore balaclavas had been captured by CCTV camera mounted outside Vyas house, they dismounted CCTV cameras mounted inside the deceased's house.
"After strangling the deceased, the suspects ransacked the house and made away with six sack. We are nonetheless not certain what the sacks contained and whether the content was the motive of murder," said Nasio.
The deputy county police commander said the body of the deceased was removed to Avenue hospital mortuary in Kisumu country for preservation.
A Twitter user going by the name Amit Vyas, took to the social media platform and in an emotional tweet, he pleaded for news about his uncle.
"I need help to get news about my uncle who works for Rai Cement, Kenya," reads the post.
Another Twitter user named Md. Mastaam63 in a Tweet to India Prime Minister (PM) Nerandra Mondi, appealed to the PM to assist the deceased's family to fly the body to Ahmedabad, for the last burial rites.