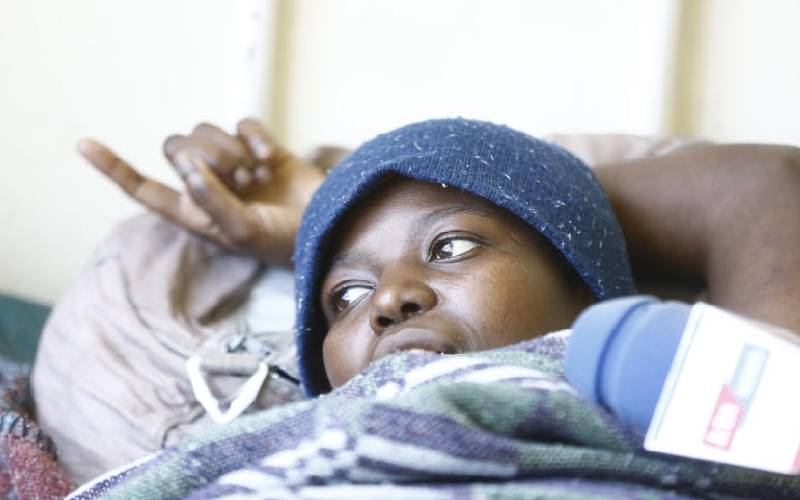 Several discharged patients have now turned Nakuru Level 5 Hospital into a 'home'.
They are reluctant to leave the facility even though there is no medical reason for them to stay.
The facility's administration revealed that they have been housing about 10 patients who have refused to leave even after they were discharged and their medical bills waived.
"It's unfortunate this is happening," said the hospital superintendent Dr Joseph Mburu.
"Occasionally they just malinger, but sometimes we get surprising stories such as people saying the environment here is more comfortable than where they live. They are either homeless and would rather be here than in a shelter or there are family issues at home," he said.
Read More
Viena Khayema, 90, is among the patients who have refused to leave the facility.
Mr Khayema, a Rwandese national, was admitted at the hospital in November 2014.
According to medical records, he was discharged in November 2015 after he successfully recovered from pelvic born injuries he suffered when he slipped at his work station in Kericho where he was working in a tea plantation.
When The Standard visited the hospital this week, Khayema was still in ward 10.
"I came here for treatment with acute pelvic pain after falling, but this has now become my home," says Khayema.
He is ageing and can hardly walk. He holds a cup of tea with his feeble hands as he interacts with other patients at the ward.
Other patients place the granny on a stretcher and wheel him outside to bask in the sun. This is the day to day routine for Khayema.
On admission in 2014, he was scheduled for an operation of the pelvic bone, but upon review, he could not undergo an operation because of low immune system.
He was placed on antibiotics, several reviews and his condition improved. In 2015, he was discharged but had nowhere to go.
Documents show that his Sh50,000 medical bill was waived.
Before admission, he was working as a casual worker in a tea plantation in Kericho County, though he claims to have three children who live in Mombasa.
"Nobody has ever visited me here since I was admitted in 2014. I am not sure if my children are aware I am sick. And even if I had to leave the hospital, where would I go?" he posed.
And in the neighbouring female ward, Milka Njeri, 32, has lived at the hospital for the last six years.
Njeri was taken to the hospital by her neighbours to deliver, but she developed complications leading to her admission.
According to her, she delivered, was treated for two months and discharged.
"I developed complications and was re-admitted at the hospital... But I could not leave even after the hospital waived my Sh20,630 bill that I had incurred," she recalled.
Njeri says she has nowhere to go. Her five-year-old baby is now at a children's home.
"I use to stay at the Railways Estate in Nakuru town but I have not been able to pay the rent. I have a brother who travelled to the United States of America and I have never heard of him since he left many years ago," she explained when we inquired about her family.
"Where would I go to if I leave here? I am waiting for my brother to send me money or pick me. I am an orphan," she said.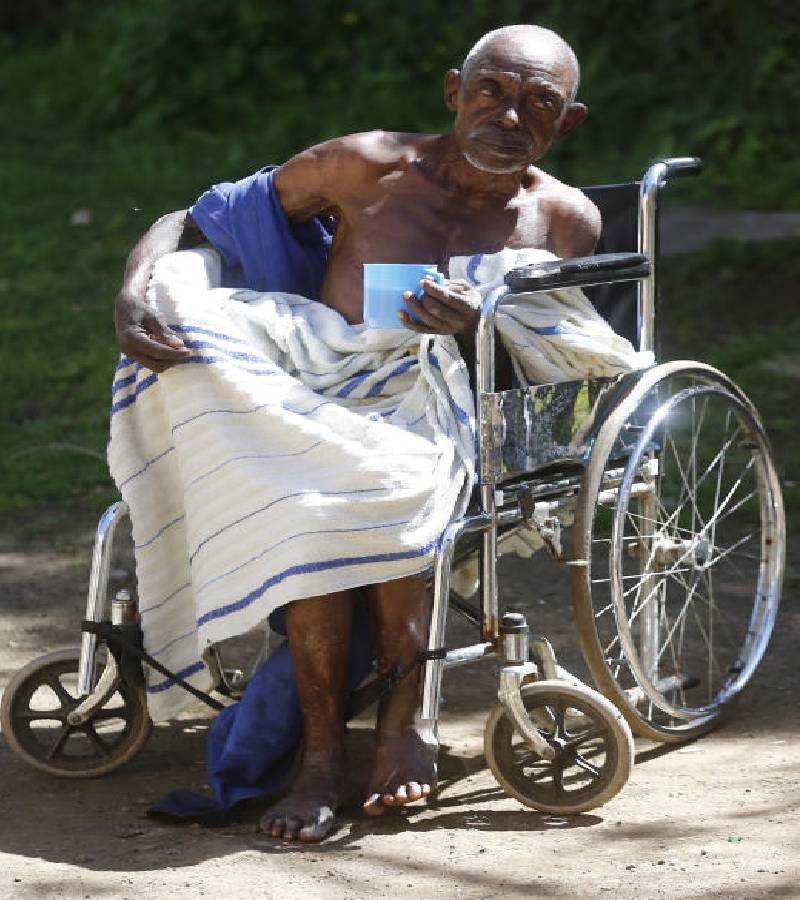 The plight of the two sums up the condition of patients who've refused to leave the facility.
The other patients declined to talk to the media about their plight, probably over the shame about their living conditions or simply because they had nothing to say.
The Standard gathered that at psychiatric ward with a capacity of 70, at least 10 patients who have fully recovered are still at the facility.
According to psychiatric ward nursing officer Nyauche Otieno, there are about 10 patients who cannot trace their families, relatives or friends. Among the patients are one from Tanzania and another from Burundi.
Dr Joseph Mburu maintains that the management cannot force discharged patients to leave because of ethics-related issues.
"We have tried to trace their relatives and reach out to the community leaders and elders to help but nothing seems to work," he says.
"Every month, the hospital spends an average of Sh30,000 to keep a patient at the hospital," said Dr Mburu.
At the psychiatric ward, the administrator says more expenses are incurred in terms of extra health workers to monitor them closely because of their health status.
There are about 25 health workers stationed at the psychiatric ward against 70 patients.
"Patients discharged sleep within wards on beds that are to be used by other patients too," said Mburu.