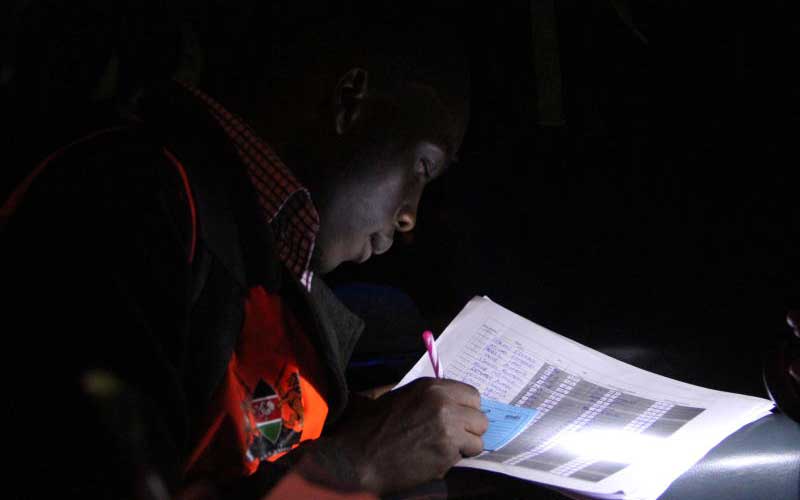 Two people have been arrested by police in Chepalungu for resisting the ongoing census exercise.
An enumerator at Siongiroi village was nearly attacked by a machete-wielding man before police intervened.
The middle-aged man said he was not interested in the exercise.
Chepalungu Sub-County Police Commander Nelson Masaai said the man is in custody.
"Our officer responded swiftly and arrested the suspect for resisting the exercise and is being held. He will appear in court to answer to charges of resisting the exercise," Masaai said.
The sub-county police boss at the same time said officers accompanying census officials at Kipsuter had to use force to access a homestead after one man locked them out saying he did not want to be counted.
"He tried to deny the enumerators access but my officers had to do the necessary and ensure the people at the homestead were counted and at the same time arrest the man," he added.
Masaai said that despite the incidences, the exercise went on smoothly urging locals to cooperate.
Bomet County Commissioner Geoffrey Omonding said those were isolated cases and residents have embraced the exercise.
He, however, said police in Sotik have mounted a manhunt for a man who resisted the listing exercise on Thursday.
The elderly man from a village in Kapletundo location was protesting after his son failed to secure a slot to be an enumerator.
"He was pursuing selfish interests and will definitely face charges once arrested," said the County Commissioner
Bars
Omonding at the same time said six bar owners in Bomet town have been arrested for defying the orders to close their business premises at 6 pm on Saturday.