Police after gang robbing motorist leaving banks in Naivasha town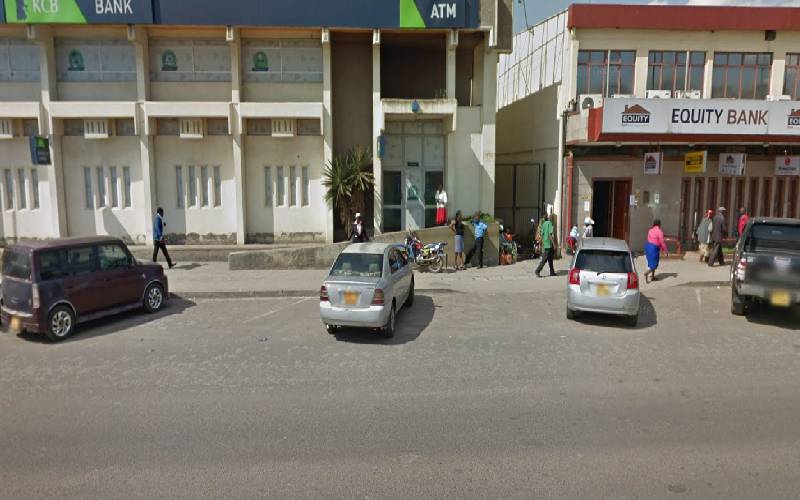 Police are trailing members of a gang breaking into personal cars and robbing motorists in Naivasha town.
This comes after several reports and an outcry from members of the public over incidents of robbery in the town.
In the last two months, at least eight incidents of motorists leaving banks with huge sums of money have been recorded.
The latest incident happened on Thursday when a trader lost Sh200,000 he had just withdrawn from Naivasha Commercial Bank when his vehicle was broken into by the gang members.
Early in the week, another trader lost his electronics after his vehicle was broken into at the Buffalo Mall.
Last month, two traders lost Sh300,000 which they had withdrawn from a bank with CCTC footage showing three men opening their car.
In the latest incident, the trader had withdrawn the cash and parked his car outside the Diplomat House when the thugs struck.
According to a police source, the thugs used a master-key to open the car before making away with the cash and other documents.
"We suspect that the suspects are either working with some bank staff or are trailing their victims from the banks before robbing them," said the source.
Police have collected CCTV footage from Diplomat House and Buffalo Mall adding that it was a matter of time before they caught up with the suspects.
"Two months ago we had a similar incident but we managed to arrest two suspects who are currently in the prison as their case continues," he said.
Naivasha police boss Samuel Waweru confirmed the two cases adding that effrts are underway to arrest culprits.
"The CCTV footage has come in handy in our investigations and it's a matter of time before we corner the suspects," he said.
Earlier, an unknown number of thugs had raided Rocky hotel at the junction of Moi South lake road in Naivasha after rounding the night guards and tying them up.
During the incident, the thugs who were allegedly armed with guns made away with electronics and liquor as police moved in to investigate the case.