Details emerge on senator Kihika's altercation with Uhuru's guards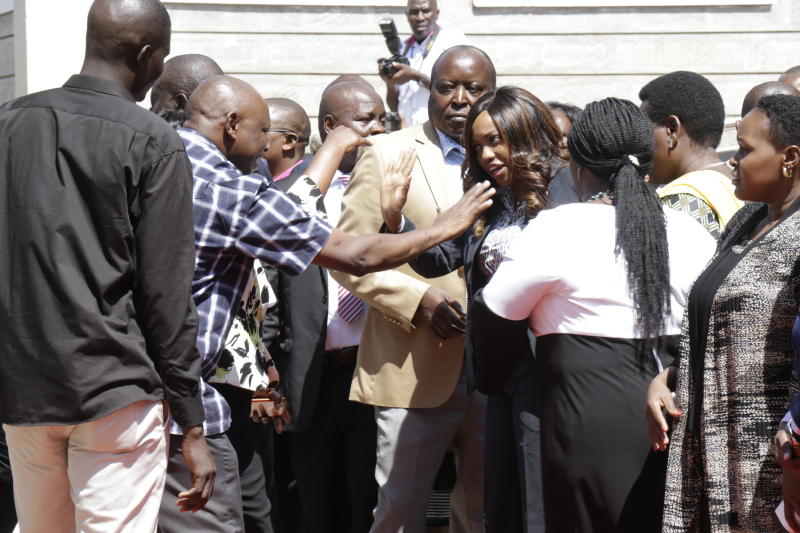 Details have emerged of what transpired on Wednesday between Senator Susan Kihika and two members of President Uhuru Kenyatta's security detail during a function in Nakuru.
A clip of the two presidential guards confronting the senator went viral on social media with Nakuru residents condemning the officers for manhandling the Senator.
Ms Kihika was among local leaders who had turned up to receive Mr Kenyatta at the Nakuru County Assembly.
The video clip shows one of the security men stretching his hand as if to slap Ms Kihika, and the senator shoving away his hand.
The senator yesterday explained that the altercation happened when the President's security detail attempted to eject her from a line of leaders waiting to receive the Head of State.
"A male officer came and roughed me up trying to physically eject me from a line the leaders were waiting. We got into a tussle and a woman came to separate us as she was trying to calm down the situation," she explained.
According to Njoro MP Charity Kathambi, two security officers had ordered that no ward representative should be on the line. "The MCAs obliged and moved away...when the two came back they found the senator on the line. They thought she was one of the MCAs. The male security officer shouted as he pushed her away," said the MP.