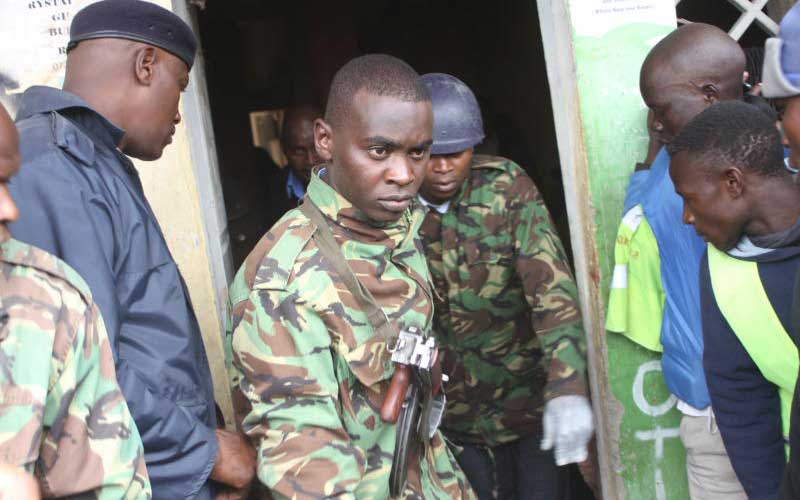 A middle-aged man was stabbed to death today in Kitengela town.
Two suspects are said to have stabbed the man inside a video shop where he worked.
Police were forced to shoot in the air several times to disperse a crowd that wanted to lynch the suspects.
The two had been cornered as they tried to escape before police arrived.
Monicah Mweni, a witness, said he saw the suspects strangling the victim only identified as 'Omosh' before stabbing him.
Read More
Another witness, Salome Mwikali, said she had thought that the suspects were robbing the video shop. ''When we heard commotion, we thought robbers had invaded the place, only to realise that the two men were only interested in killing Omosh,'' said Ms Mwikali.
Isinya Police boss Kinyua Mugambi said police were yet to establish the motive of the killing.
"We will arraign the suspects once we are done with investigations." said Mr Mugambi.