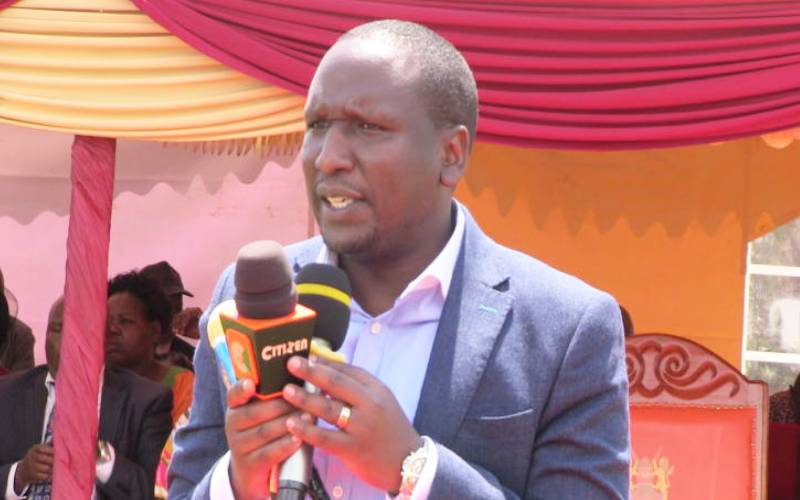 Tea industry players have raised a red flag over tea hawking which they say has led to the decline in quality of Kenyan tea abroad.
East African Tea Trade Association (EATTA) Managing Director Edward Mudibo blamed weak enforcement of tea regulations for the hawking.
"Substandard processing machinery by some of the factories has also contributed to the decline of quality of some of the tea," he said
Kenya Tea Development Agency (KTDA) Operations Director Alfred Njagi argued that the licensing of new tea factories without an identifiable source of green leaf was the cause of the rampant cases of tea hawking.
Read More
"The tea hawking practice has seen an estimated 200 million kilos of green leaf being diverted from the KTDA-managed factories, whose catchments spread across 17 counties," he said.
Njagi argued that tea produced from hawked leaves is often of poor quality, has higher microbial and physical contaminants and eventually fetches low prices at the markets.
"Hawking and licensing of too many factories that do not have enough crop to sustain themselves denies the 69 farmer-owned factories tea leaf – literally the life-blood of these factories," he said.
A lacuna though exists in the law regarding the conditions for licencing smaller cottage factories.
However, the practice by the regulator is that one must have at least 20 hectares of tea to be considered for licensing a cottage industry, which operates on the low-volume-high value principle.
Further, section 19 of the Crops Act of 2013 indicates that a factory is not permitted to buy green leaf from any other person other than the grower appearing in its register.
Kericho Senator Aaron Cheruiyot in his Tea Bill No 36 of 2018 recently passed by the Senate, proposed the establishment of a Tea Regulatory Authority of Kenya (Track).