Mothers get praise during music festival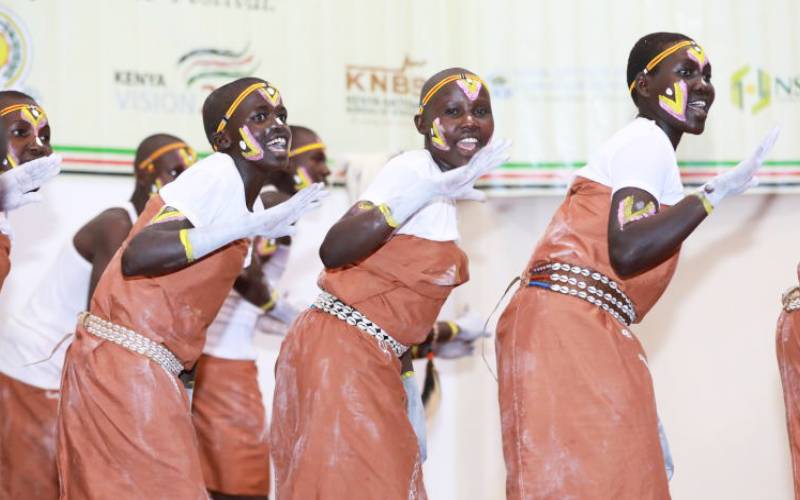 Topics tactfully packaged to raise alert over hazards brought by drunkenness in families and violence against children took centre stage on the second day of the National Music Festivals at Kabarak University.
Under special compositions, learners from lower primary schools tactfully painted images of 'mysterious water ' that changes parents behaviour when they take it.
In the category, pupils from Royal Junior Academy Bungoma left the audience in stitches trying to comprehend the 'mysterious water'.
The Kiswahili verse titled, Maji haya maji gani? talked of mysterious drink that makes a father sleep in the trenches whenever he consumes it.
Unlike the tap water, the children put it, the father never puts the drink in a glass nor even shares it but only acts strangely whenever he sips it.
Praises to mothers breathed colour to the themes where children from primary schools heaped praises on mothers, promising to help them in future.
Under the unaccompanied female voice set piece titled Nikupe nini mama?, the learners praised mothers for playing critical roles in their lives, promising them a payback.
In the category, Elizabeth Primary emerged the winners while St Joseph Herman and Maseno Primary took second and third position respectively.
Under special compositions on theme sponsored by United Nations Children's Fund (Unicef), the learners highlighted the plight of children, calling for a stop to the vice.
In the theme, the learners brought the vices FGM, child labour and denial of basic rights of education, food and shelter.
St Mary's Kibabii talked of challenges of female genital mutilation calling upon society to shun the vice.
"The girl-child can be anything, do not be deceived by destructive traditional vices like the cut. Leave the girl child to pursue her dreams," the piece noted.
Thika Road primary School talked of how violence against children can be tamed and called for support towards children.
"Walk with me, be my friend and shield, hear my cry," they said.
St Agnes Education Centre talked of child labour, asking parents to desist from hiring out children to people who molest them.
'Imebidi niseme neno moja," they said.
The presentations were capped with presentations of colourful yet rich traditional African folk songs from different cultures.