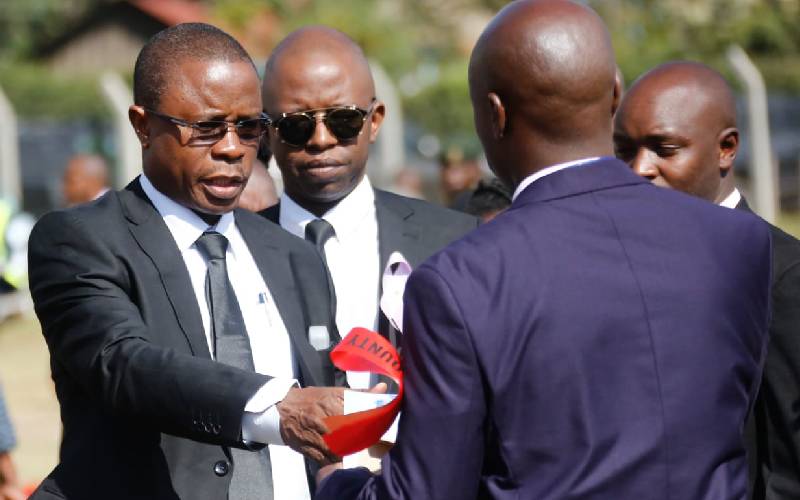 Edwin Abonyo on Friday lit up the mood at Bomet Green Stadium during his wife Governor Joyce Laboso's funeral mass.
The natural storyteller narrated the cancer journey that Laboso started in 1991.
They had two biological children, but took in more.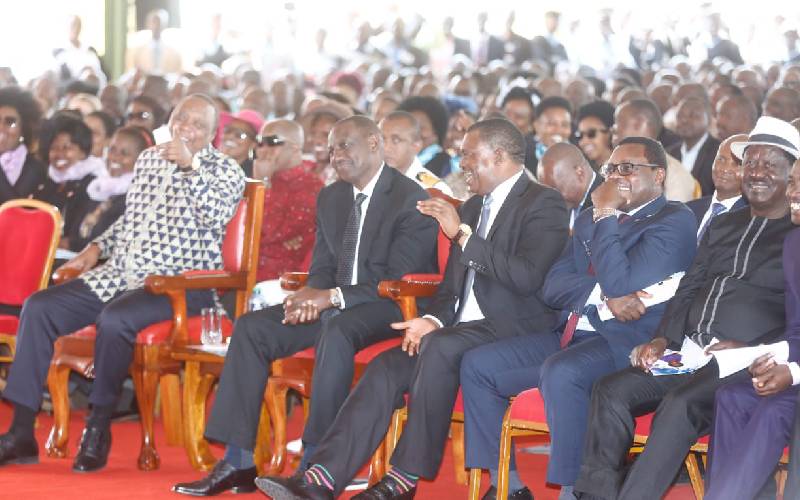 "I have no regrets," Abonyo said, regarding the number of their biological children.
It was because of her sickness that Laboso couldn't have more biological children, Abonyo said.
He named leaders who went out of their way to support him and Laboso, whom he referred to as 'Love'.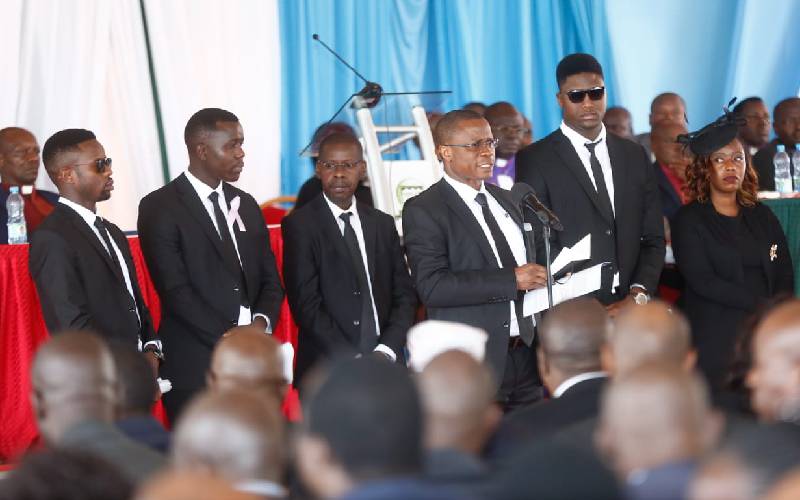 She saved his number on her phone as 'SH', for sweetheart, Abonyo said.
He acknowledged that many have commented on his emotional strength.
Ordinarily, widowers are sad and gloomy as they read eulogies, but not Abonyo.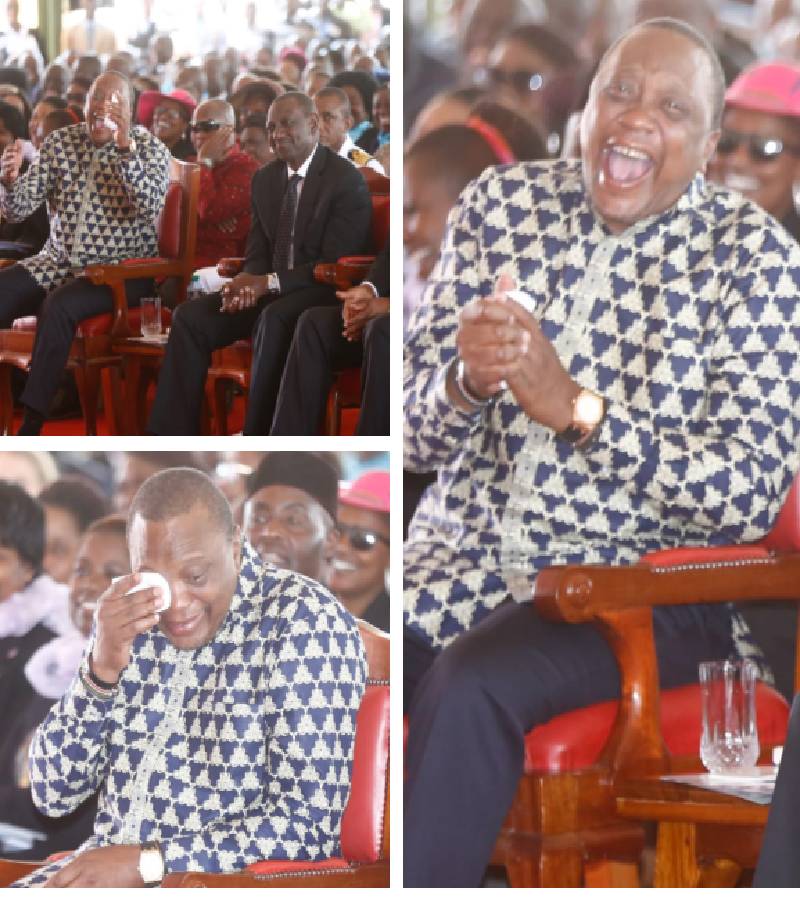 He laughed, smiled and cracked jokes during his speech from the heart, he did not read the eulogy.
Abonyo, a contractor, occassionally referred to the Head of State as 'Uhuru' and the Deputy President as 'William'.
According to protocol, the two national leaders are referred to as 'Your Excellency', something Abonyo said he is not accustomed to because "I am not a politician".
"She was beautiful when I met her and still is in the coffin," Abonyo said, to which the crowd nodded.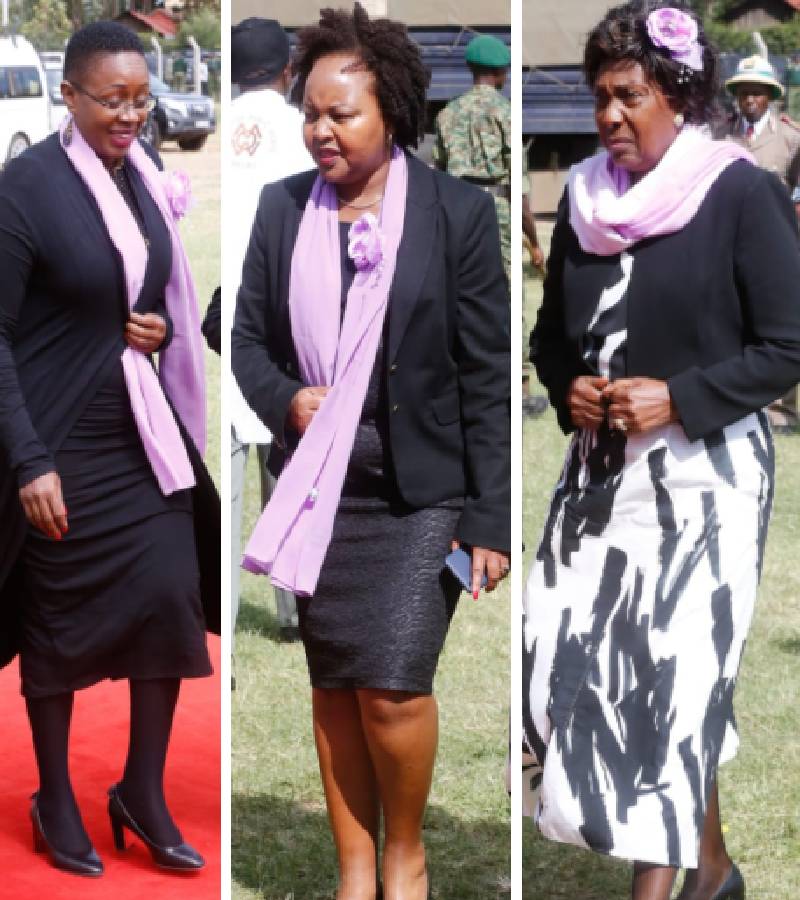 Abonyo also narrated how as a family they were gutted when she was first diagnosed with colon cancer.
He said Joyce never loved opulence and drama and that is how they lived until her death.
Abonyo vividly remembered how the President would call to check on them, and he would shake every time he missed Uhuru's calls.
He once missed three and could not sleep, saying he got anxious over missing the President's calls.
Abonyo tried hard as he could to call back, and to fuel his anxiety, Uhuru was not picking up.
"When he finally did, he asked 'Are you alright?'".
He said after they spoke, he could then sleep soundly.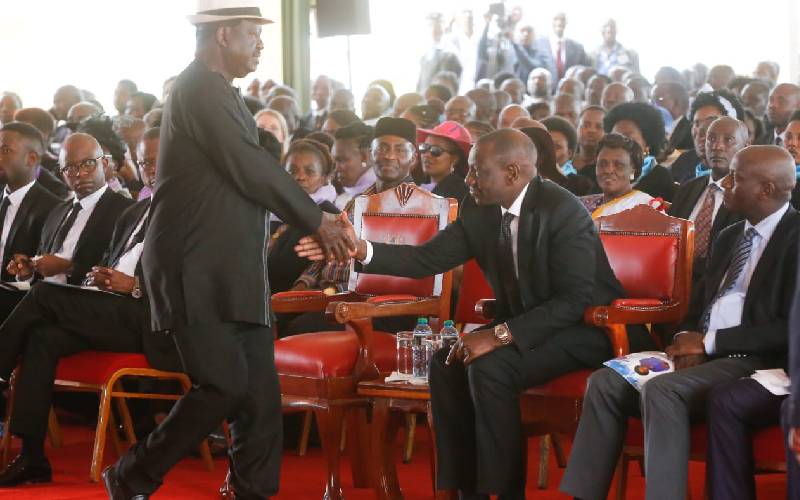 Abonyo told mourners that apart from her leadership qualities, Laboso was a pretty young lady and had a good heart.
"Nothing has changed from the time we married up to now. Just like she was beautiful in 1983, she is still beautiful in that coffin," he said as he pointed the coffin where the remains of his wife were.
On the Deputy President, Abonyo said he had become such a pillar of strength that they were beyond referring to him as his Excellency.
"I think you have given me permission to refer to you as William," to which the DP showed him a thumbs up.