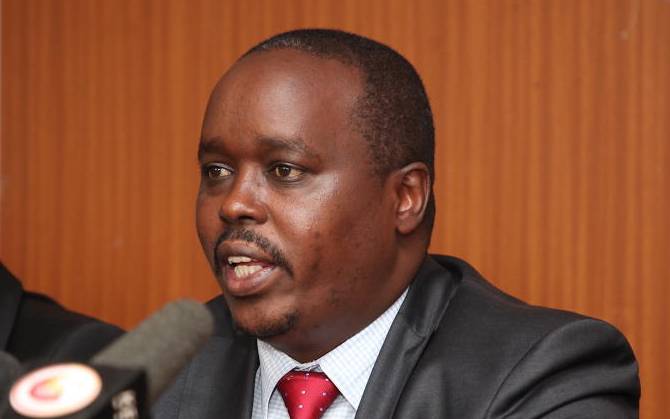 The acrimony between Governor Alex Tolgos and the county assembly has escalated further after the former, for the second time in a month, declined to sign into law the 2019/20 Appropriation Bill.
This is after the assembly last Thursday resubmitted the Appropriation Bill without the amendments the governor wanted.
Tolgos, in a letter addressed to House Speaker Philemon Sabulei, accused the county assembly of disregarding his earlier memorandum on articles that needed amendments before passing the Bill that would allow the county to spend Sh5.7 billion passed during the 2019/20 budget.
"Upon receipt of your letter, the executive analysed the re-submitted Elgeyo Marakwet County 2019 Appropriation Bill for possible assent. The analysis, however, revealed that the resubmitted Bill is similar to the earlier one referred back to the assembly for reconsideration," read the letter dated July 30, 2019.
Tolgos asked the assembly to refer to his memorandum and amend the Bill before sending it to him for assent. He expressed reservations on the assembly's failure to allocate Sh110 million for staff perks and insurance.
Read More
According to the memorandum, Tolgos wanted Sh70.2 million for personal emoluments for county executive staff and a provision of Sh40.7 million for a medical insurance scheme for county executive workers.
Also in the list of Tolgos' reasons for rejecting the Bill is what he termed lack of long-term solution for the replacement of staff who have exited service.
Speaker Sabulei acknowledged receipt of the letter, saying he would respond through a letter to the county boss.
"Section 24 of the County Government Act is a principal guide and procedure in dealing with Bills. Under the circumstances, Section 24 (6) of the Act operates and as such without the memorandum as specified in law," Sabulei told The Standard yesterday.
The Budget and Appropriations Committee chairman John Yator said the Executive had failed to explain the source of money to be allocated. "We asked where the money they wanted