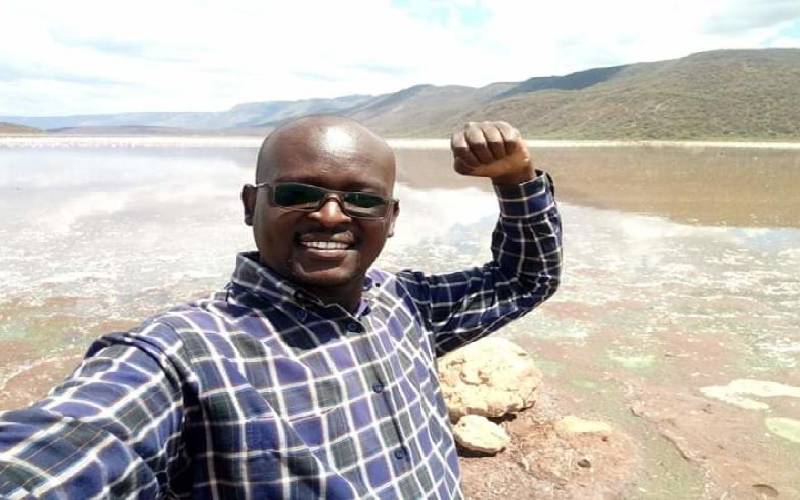 A journalist was yesterday assaulted by county askaris at the Nakuru county headquarters.
People Daily Nakuru Bureau Chief Noa Kipkogei was roughed up by the askaris at the county offices for reportedly following a story.
Kipkogei told The Standard that he had gone to see the County Attorney Caleb Nyamwange over a story when the askaris attacked him after refusing him entry into their offices.
Kipkogei further says he was frog marched by the askaris out of the premises after he insisted on seeing the county attorney.
"I was told to wait for him outside but I told them that was a public office hence they shouldn't make it look like a military camp they did not take kindly my protest and they descended on me like a thief," he said.
The head of security ordered the askaris manning the entrance to handcuff him, before being rescued a communication officer of the county.
County Director of Communication Beatrice Obwocha while responding to queries by journalists on a WhatsApp group said she was sorry over the attack.
"I regret the incident and apologise to you," she responded.
Kenya Union of Journalists (KUJ) Nakuru Branch chairperson Mercy Kahenda now wants the police to take action against the rogue askaris for assaulting Kipkogei, saying it was not the first incident where a journalist was being assaulted.
"We are not taking this issue lightly since it is the second case a journalist has been attacked by county askaris. Immediate action should be taken to protect journalist," she said.
Kahenda also demanded an explanation from Governor Lee Kinyanjui on why his enforcement officers are always manhandling journalists.
"We demand an explanation from Governor Kinyanjui on why county askaris always assault harmless journalists on their duty. Right to access information is enshrined in the Constitution," she said.
She said the same askaris have always been harassing traders and motorists an issue that has continued affecting their operations.