Journalist injured, others roughed up by Konoin tea factory guards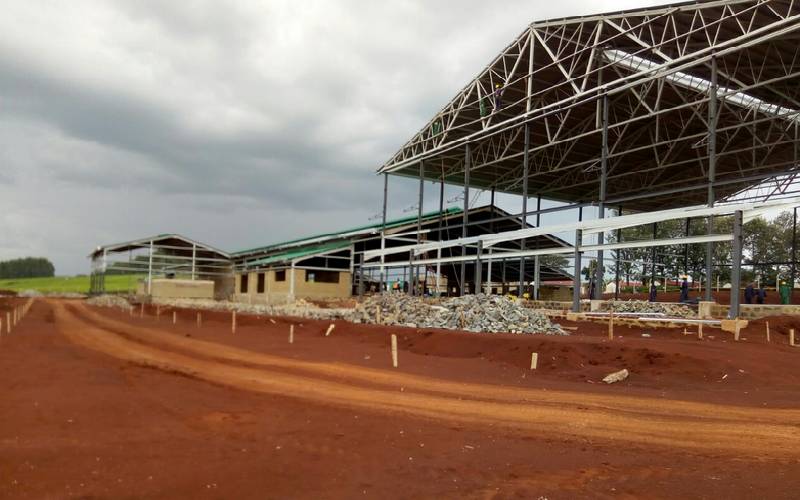 Security guards at Kipsigis Highlands Tea Factory in Konoin, Bomet County roughed up reporters attempting to cover locals' demonstration against the factory over poor sewer system.
A journalist was injured and two others escaped with torn clothes during the attack that saw one of the scribes camera destroyed.
Weldon Kauri, a reporter with Taach FM is nursing injuries after being hit by a blunt object by one the guards.
Kirui and his colleague Hillary Mutai (Emoo FM) found themselves in trouble for trying to recover a camera belonging to Nation reporter Vitalis Kimutai confiscated by the guards.
Kimutai tried to take a photo of the factory before being confronted by the guards who forcibly took his camera prompting the two scribes to intervene.
During the nearly 20 minutes confrontations, Kimutai had his clothes torn and the camera destroyed.
Konoin police boss Alex Shikondi said the guards were being sought over the incident.
Shikondi said they have given the factory management orders to surrender the suspects to face assault charges after the scribes reported the incident at Mara Police Station.
"We are going to arrest the guards if the management is not willing to present them to police," Shikondi said.
Kimutai said they at the factory to seek a comment on the waste management in the area when they were blocked by the guard from entering the factory.
He said as they left the gate he decided to take a photo and the guard pounced on him.
Kirui was treated at Kericho District Hospital and discharged.
The reporters were in Chepchabas to cover a demonstration by residents over raw waste discharge by Kipsigis Highland Tea factory to Emitiot and Kaboisio River.
The protesters said their plea to the factory over the discharge has fallen on deaf ears.
"The factory is discharging raw water polluting the two rivers and we want it stopped," said one of the protesters.
They said the discharge is exposing them to disease saying some of them were already suffering due to the discharge.