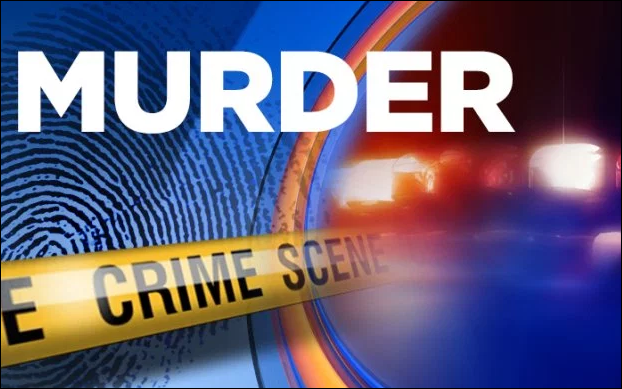 The residents of a village in Elgeyo Marakwet on Thursday executed and hurriedly buried a man suspected to have shot dead three children at his in-law's house six days ago. Authorities said residents, including community elders, killed David Kipkorir under a cultural execution meted out on notorious killers among the Marakwet community. In the dead of the night on Monday, Kipkorir walked 15km from his Kasige village to his in-law's house in Kapker village where his estranged wife Nancy Jebet had been living for the last three months.
SEE ALSO: Police launch hunt for gang that shot woman dead in Mombasa
He reportedly stormed the house and opened fire on the children who were asleep. The three children; Ivyne Jepchumba, 4, Faith Jemeli, 8, and Justine Kemboi, 10, died on the spot, while a 20-year-old woman sustained bullet wounds. Kipkorir then vanished, only to be spotted in Kabulwo area, Keiyo North Constituency, four days later. When his clansmen got news of his whereabouts at around 9.30am, they immediately dispatched motorbikes to pick him up so that he could pay for his sins.
Shallow grave
SEE ALSO: OCS to be arraigned for stealing liquor from accident truck
The convoy of motorbikes arrived with him at 2pm, and after a short interrogation, he was shot dead before his family and local elders using the gun he had used on the children. At 2.30pm, Kipkorir was hurriedly buried in a shallow grave as dumbfounded villagers left the scene, speaking in low tones. "He was killed and buried by locals who said he had ashamed the village by killing innocent children. Police were not involved," said a resident. The resident said when Kipkorir arrived in the village, he was forced to surrender the firearm he used to killthe three children. Marakwet East sub-county Police Commander Vincent Kitili said members of the suspect's clan and family helped in tracing and arresting him.
SEE ALSO: Man convicted for the murder of police officer in Nyamira
"Our preliminary investigation indicates a mob justice but we also have reports that this was a cultural form of justice meted out on suspects and solving problems in society. "No one has lodged a complaint on the killing," Kitili said. Jebet's family on Wednesday said they had received threats from Kipkorir and asked the police to track him down and charge him in court. Jebet's sister Viola Jeruto, who was taking care of the injured at Iten County Referral Hospital, said Kipkorir was armed and dangerous. "Such a crime has never happened in our village. We are calling on the State to track him down," Ms Jeruto had said.