Floods flush out armed bandits from Suguta valley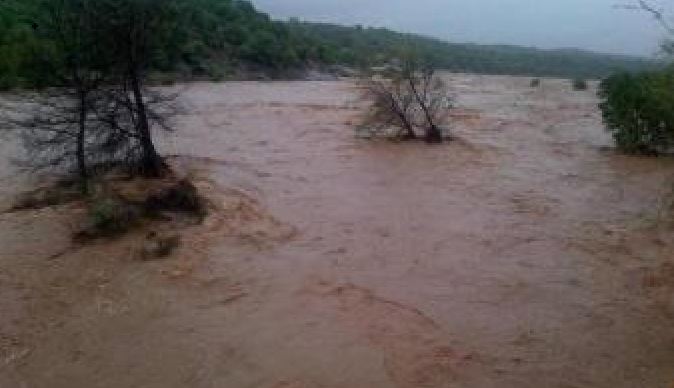 A group of armed bandits have been forced out of their hide-outs at Suguta Valley following floods attributed to heavy rains in the region.
Samburu County police commander Mr Karanja Muiruri said the bandits have moved towards Turkana County.
"Bandits who have been hiding in the valley have been forced to flee for safety after floods," said Muiruri.
Muiruri said a team of police officers from Turkana and Samburu counties are pursuing the criminals from their hide-outs.
The bandits according to the police boss have been raiding several villages and drive away livestock that they hide in the valley.
"We are collaborating with our counterparts from Turkana to arrest criminals who have gone to hide in Turkana County," he said.
The bandits moved to hide in the valley following an operation in Samburu North after numerous cases of cattle rustling were reported.
In April, a group of armed bandits raided Samburu East and drove away 50 head of cattle.
A team of police officers were deployed to Lomerok area in Samburu North to help recover the stock but was ambushed by bandits, who shot dead a senior officer and injured three others.
The operation was halted two weeks ago.
"Most of the bandits went to hide in the valley after we imposed an operation to recover stolen stock and arrest bandits behind the act," he said.
Muiruri said security in Samburu North has been beefed up after a contingent of police officers were deployed to five camps in the sub-county.
The camps are Nashora, Kambi Nyoka, Marti, Suyan and Loruk.
Kenya Defence Force (KDF) soldiers are also at Ngorushe camp.
"Special forces are manning different camps in insecurity prone areas to restore sanity that will guarantee the normal operation of locals," he said.
Meanwhile, Muiruri said vetting of guns held by National Police Reservist (NPR) in Samburu North and Samburu Central has been completed, while the exercise is ongoing at Samburu East.
Political leaders in the county have supported the vetting process saying it will help recover illegal firearms.
Nachola ward MCA Lawrence Lorunyei said though a number of NPR have surrendered their guns for vetting, the operation should be done to recover illegal firearms used by bandits.
"There are a lot of illegal guns in hands of criminals who continue to terrorize and kill innocent people. The government should embark on an operation to recover all the guns," said Lorunyei.
According to him, insecurity has been a major issue that affects development in the county.
Samburu North MP Alois Lentomaiga on his part said the government should return the guns after a vetting process.
According to Lentomaiga, NPR plays a key role in matters of security by reaching out to communities that cannot be accessed by police officers conducting an operation.
"NPR should be trained and issued with guns because they understand the terrain of areas prone to insecurity," he said.
He further accused the police of failing to arrest criminals who kill innocent individuals despite numerous operations in the area.
"The government has a lot of pronouncements after any attacks and killings, but it has never been successful, and is forgotten after a number of weeks. There is no single bandit has ever been arrested amid ongoing operations," said Lentomaiga.
To prevent insecurity and numerous attacks, he said the operation to recover illegal firearms should be conducted.
"He added, "The government should use its powers to restore security in the area, widows, widowers maimed."