Authority warns over Lake Naivasha water abstraction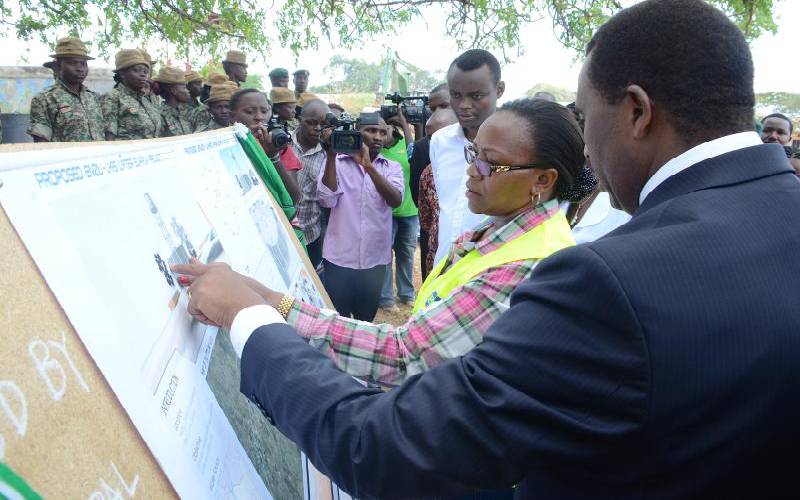 The Water Resources Authority (WRA) has expressed concern over misuse of Lake Naivasha.
The authority warned that the lake was destined for doom if the ongoing abstraction of water by farmers, hoteliers and private individuals was not contained
This emerged when WRA made an impromptu visit to flower farms and private institutions around the water body for a fact finding mission.
During the visit, the authority put on notice all institutions illegally abstraction water from the lake.
WRA board chairman Joe Mutambo yesterday accused some farms of using more than one water pump to draw water from the lake.
He noted that as a result the government was losing millions of shillings due to the illegal connections from the unscrupulous farmers.
"The authority collects Sh70 million annually in abstraction fees annually from the lake instead of Sh500 million and we attribute this to illegal water abstraction points," he said.
To this end, the chairman announced that the authority would introduce smart meters.
"There is need to address the abstraction in the lake as failure to look into it will lead to the death of this critical water body," he said.
On pollution, Mutambo said that their investigations proved that some farms were releasing toxic effluents into the lake.
He noted that some of the farms were not treating their waste adding that this was affecting underground aquifers and the water consumed around Naivasha.
"Any farmer found polluting the lake or failing to treat their waste will face the law and this will include closing them down," he warned.
He directed the flower farms to make sure that they had waste treatment plants and wetlands noting that the death of the lake could also affect them.
The former Mwingi North MP challenged WRA officers in Naivasha to be vigilant and make sure that all the farms and institutions around the lake were regularly inspected.
"We shall be visiting other water bodies across the country and are warning all institutions who are flouting the Water Act that their days are numbered," he said