Security buffer zones created in North Rift to address cattle rustling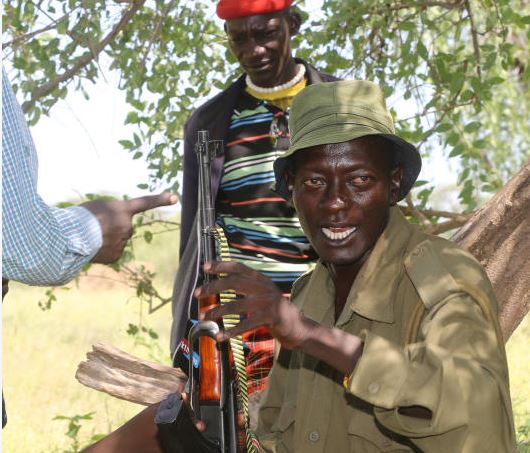 The Government has intensified the deployment of security personnel in the North Rift to contain warring communities.
The Anti Stock Theft Unit (Astu) has set camp in Kamilei, Mwiteta and Wagwachi along the Baringo and Laikipia counties' borders.
The General Service Unit (GSU) has also been deployed at Kabyego between West Pokot and Marakwet counties, Tiati in Baringo South, Kapedo and Lokori along Pokot and Turkana counties.
Inspector General of Police Hillary Mutyambai said the GSU camp at Shaba has been moved to Archers post while the Rapid Deployment Unit (RDU) has been deployed to Mlango, a corridor between Isiolo and Laikipia counties.
Further, a patrol base at Kainuk has been beefed with heavy presence of police offices.
Mr Mutyambai said the ongoing verification and registration of guns in the hands of the National Police Reservists will continue in a bid to tame rising cases of cattle rustling.
Mutyambai revealed yesterday a police team sent to the North Rift last week established the presence of a criminal group involved in cattle rustling, which uses unregistered ammunition to intimidate and even kill innocent civilians.
Recovered ammunition
He said the Government will not allow law-abiding citizens to be armed.
He noted that police have recovered 24,000 rounds of ammunition from civilians and 90,000 rounds of ammunition from National Police Service Reservists (NPRs).
"The mapping of all firearms in the hands of civilians is on course. It has also extended to police reservists who will have their weapons registered a fresh," the police boss said.
He averred that anyone found in possession of unregistered firearms will be treated as a criminal.
Mutyambai said over the last 50 years, the proliferation of unregistered firearms in the hands of police reservists has continued unabated.
The move to register and disarm the NPRs has angered some local leaders who say it is exposing their people to attacks.
Mutyambai has countered this argument saying that unregistered guns have been used to commit crimes for a long time.
He urged all police reservist to submit themselves for the verification and registration process, which will involve ballistic analysis by the Directorate of Criminal Investigations, biometric registration, labeling of weapons, shooting practice among others.
"We will also seek to train reservists in the entire country," Mutyambai said.
He noted that the exercise will help in weeding out reservists who might be compromised and those advanced in age.
He told politicians in areas experiencing insecurity to avoid careless utterances that could spur the vice.
"These steps are part of plans taken to bolster police reforms," the police boss said.