Laikipia County to modernise livestock production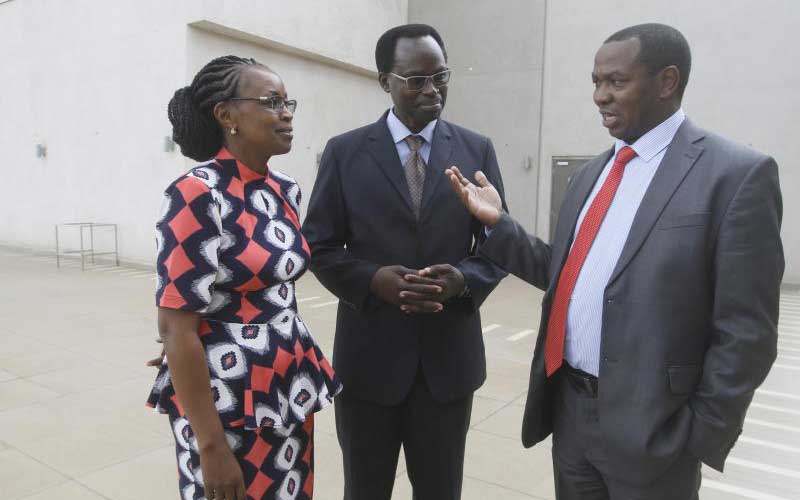 The county has launched an ambitious programme aimed at modernising livestock production.
The objective of the initiative is to help farmers access international markets hence increase their earnings.
The programme dubbed "Laikipia integrated feedlot" will be carried out in conjunction with the World Bank, the veterinary services department, processors as well as farmers in the county.
Agriculture rakes in approximately Sh40 billion in the county, with Sh20 billion from livestock production.
Governor Ndiritu Muriithi yesterday explained that the programme's goal was to have meat from the county exported to international markets once the requisite biosafety and quarantine measures are in place.
"This programme looks at the full value chain, right from the cow and calf operations where you grow the animal and feed it at a certain rate to make sure it achieves market weight," stated Mr Muriithi.
"You then monitor it even when it is taken to the market all the way to processing into meat and meat products and other non-meat products such as leather."
He was speaking at Radisson Blu where he presided over a two-day workshop aimed at implementing strategic steps towards achievement of the programme.
The county boss revealed that research and consultations on the programme have been going on for the past one year.
"The purpose of the meeting being held today (yesterday) and tomorrow (today) between farmers, processors, technical experts, representatives from the World Bank and the director veterinary services, is to look at practical steps we are taking and our end goal is to increase productivity since we would like to see the livestock sector increase its output," added the governor.
"What is going on at the moment is research and planning by looking at the practice in other countries to generally increase the quality of our livestock. We are also looking to establish the best module to carry out the feed lots."
Agriculture Executive Lucy Murugi explained that the World Bank was only meeting the needs of the experts that are involved in the consultative process, adding that the programme is different from others where they donate funds.
With the programme, she said, WB is helping them with business planning and feasibility to ensure that the programme is sustainable once it begins.
"The project is already ongoing and benefits are already accruing but we expect them to be more as we improve on the production chain," she said.
Charles Ochodo, of the directorate of veterinary services, said the country would get a shot in the arm once the programme was fully implemented.
"We have always had disadvantages in livestock rearing such as diseases but we have a vision of creating areas that are disease free through the programme. If properly done I am sure other counties will learn from Laikipia," said Ochodo.